You probably don't spend much time thinking about gutters and downpipes, those mundane but essential parts of any building that channel water away from foundations and prevent leaks. Yet, in the Channel Islands, these overlooked architectural details are getting a new lease on life thanks to conservation efforts reviving 19th-century cast-iron rainwater goods.

As you wander the cobblestone streets of St. Helier or St. Peter Port, glance up at the historic buildings surrounding you. Many now sport elegantly crafted cast iron gutters and downpipes, replicating those used when the structures were first built. These decorative yet functional pieces are central to restoring the island's architectural heritage.

For decades, original rainwater systems were stripped away and replaced with modern aluminium as buildings were renovated. But aluminium doesn't have the same character and craftsmanship as cast iron. Thanks to conservationists championing the use of period-appropriate materials and techniques, iron foundries are again producing high-quality cast iron gutters and downpipes for restoration projects. The result is a built environment that retains its charm and provides a tangible link to a bygone era.

So next time rain patters on the pavement, take a moment to appreciate the humble gutter. Its revival is playing an essential role in saving grace.
The Value of Architectural Conservation
The Channel Islands have a rich architectural heritage, with structures dating back to the 1700s. By conserving these historic buildings, we preserve their beauty and a vital link to our past.
Architectural conservation means maintaining and repairing historic structures to keep them functional while retaining their historic character. This includes restoring damaged or deteriorating features and adapting the building for modern use. The key is balancing preserving heritage and allowing for sensitive alterations.
Some of the historic architectural features found on the Channel Islands include:
Cast iron gutters and downpipes: Elegant rainwater systems from the mid-1800s. Conserving them maintains the building's original character.
Slate roofs: Beautiful and durable, many dating to the 1800s. Repairing or replacing slates with reclaimed ones retains the roof's historic appearance.
Timber sash windows: Double-hung windows from the 1700s and 1800s. Upgrading them with heritage-style double glazing improves insulation while keeping the original look.
Stone walls: Massive stone walls, some several feet thick, provide structure and enclosure. Repointing and patching help ensure their stability for generations to come.



By protecting these architectural elements, we honour the craftsmanship and ingenuity of our forebearers. Heritage conservation also boosts tourism, provides jobs, and enhances community pride in our cultural legacy. For all these reasons, architectural conservation should remain an ongoing priority for the Channel Islands. Our historic built environment is a fragile, non-renewable resource that deserves our stewardship and care.
Cast Iron: A Cornerstone of Channel Islands Architecture
Cast iron was integral to architecture in the Channel Islands for over a century. Those decorative gutters and downpipes you see on historic buildings? Cast iron. Sturdy, durable, and inexpensive, it was used for everything from structural beams to ornamental details.

By the mid-1800s, the Industrial Revolution made cast iron production more efficient. This allowed for more decorative uses of the material, like the popular intricate rainwater systems. The gutters collected water from the roof; then downpipes carried it to the ground. These systems were functional and fancy, with decorative hoppers, brackets, and straps.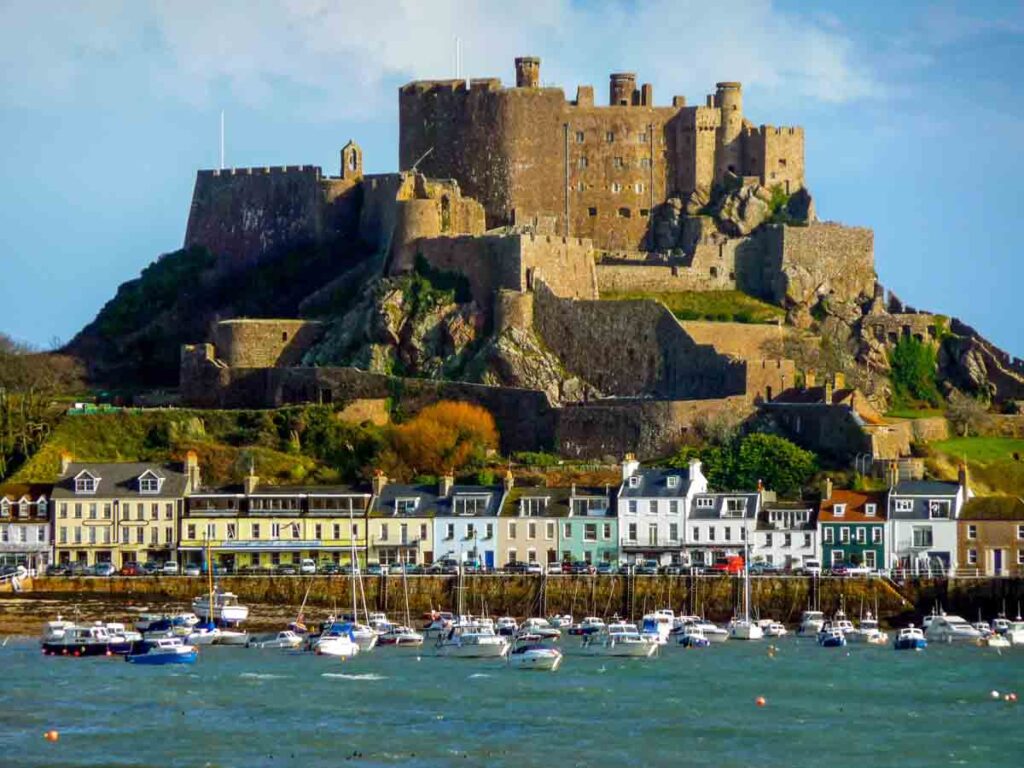 Many original cast iron gutters and downpipes exist in the Channel Islands. However, exposure to the elements has caused rust and deterioration. Conservation efforts aim to preserve these architectural details. Gutters and downpipes are repaired, cleaned, and painted to prevent further damage. For longevity, they are sometimes replaced with replicas made from galvanized steel or aluminium.

Cast iron may be a relic of the past, but its beauty and cultural significance endures. By protecting the rainwater systems and other architectural features forged from this material, we preserve history and maintain the character of the Channel Islands for generations to come. The effort required to conserve these cast iron remnants of the Industrial Revolution is well worth it. Our built heritage depends on the care and craftsmanship of the past, and it's up to us to save this grace.
Repairing and Restoring Cast Iron Guttering and Downpipes
Cast iron guttering and downpipes are charming features of many historic Channel Island buildings, but they require regular maintenance to prevent rust, leaks, and damage. As part of an architectural conservation effort, repairing or restoring original cast iron components is ideal.
If your building's cast iron gutters and downpipes are still in place but showing signs of rust or damage, consider repairing them before replacing them. Cleaning and painting the cast iron with a rust-preventing primer and paint can help extend its lifespan for many more years. For small cracks or holes, apply a metal patch and sealant. These simple fixes can restore cast iron guttering and downpipes without altering their appearance.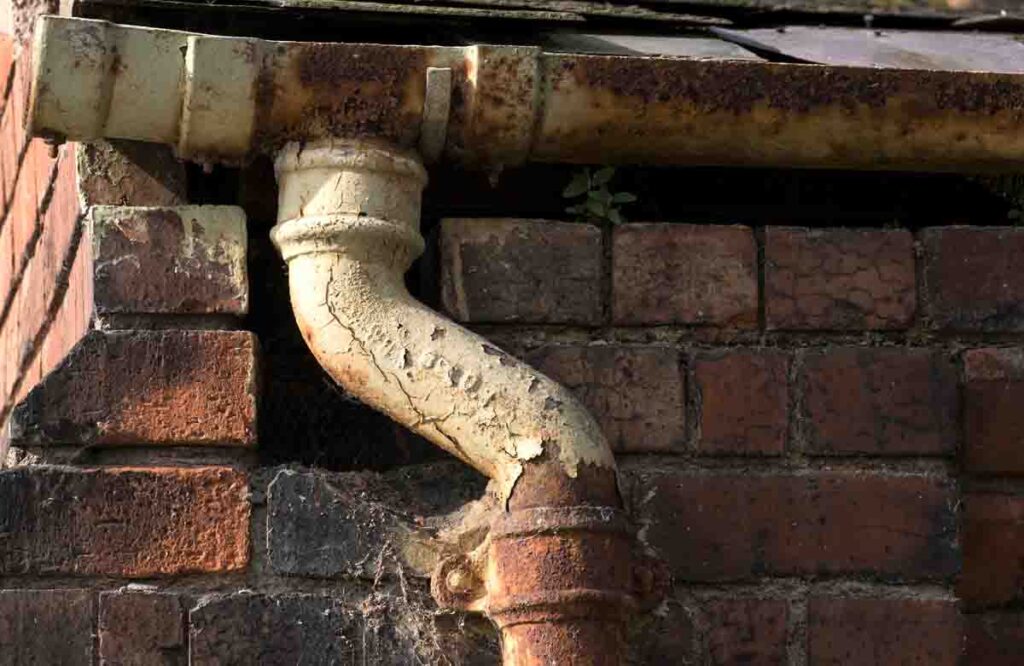 For more significant damage or leaks, partial restoration may be needed. This could involve replacing only the most deteriorated sections to match the original components.

You can look for salvaged cast iron pieces from architectural salvage yards or have new custom pieces fabricated to fit. Seamlessly patching in new sections will maintain the character.
In some cases, complete restoration by removing and replacing entire cast iron guttering and downpipe systems may be necessary to prevent structural damage. Work with a contractor experienced in historic repair to custom-design new systems that closely match the original materials and profiles. This labour-intensive process will ensure many more generations can enjoy your building's charming architectural details.
Maintaining and restoring rather than replacing original cast iron guttering and downpipes preserve the historical integrity of Channel Island buildings. These systems can function well for over a century with periodic care and repair. By conserving these architectural elements, you're helping save an essential part of the Channel Islands' built heritage.
Bringing Historic Buildings Back to Life
Bringing historic buildings back to life on the Channel Islands is an architectural conservation effort currently underway. By restoring original features like cast iron guttering and downpipes, the island's heritage is being preserved for future generations.
Cast Iron Revival
Cast iron was a popular building material in the Victorian era due to its durability and intricate designs. Many historic buildings in the Channel Islands were initially outfitted with cast iron gutters, downpipes and other details. However, over time much of this original material fell into disrepair or was replaced with modern alternatives like plastic or aluminium.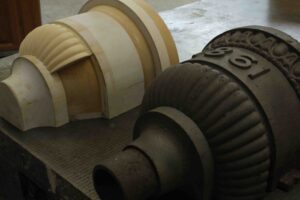 Restoring cast iron architectural elements is a time-consuming process that requires skilled artisans. Each section of guttering and downpipe must be custom-made to fit the building. The iron is then primed and painted to match the building's colour scheme. Though an expensive undertaking, restoring cast iron gutters and downpipes is vital to maintaining heritage buildings' structural integrity and historical accuracy.
Bringing History to Life
A glimpse into life in the Victorian era Channel Islands is revealed by conserving historic buildings and restoring original architectural details like cast ironwork. These conservation efforts breathe new life into buildings that have stood for over a century, highlighting the craftsmanship and artistry of the past.
Though architectural conservation requires significant time, money and expertise, it allows historic buildings to remain functional while preserving them for future generations. The restored cast iron gutters and downpipes stand as a reminder of the Channel Islands' rich history and culture, connecting past and present through architecture.
Reviving the Channel Islands' architectural heritage is a saving grace for history that would otherwise be lost. The islands are keeping their past alive by conserving historic buildings feature by feature.
Looking Ahead: The Future of Architectural Conservation in the Channel Islands
The future of architectural conservation in the Channel Islands looks bright. As more historic buildings are restored and revitalized, interest in the island's rich history and culture continues to grow.
Growing Tourism
With historic sites becoming major tourist attractions, the Channel Islands are poised to become a premier heritage destination. Visitors flock to landmarks like Elizabeth Castle, Gorey Folk Museum and Jersey War Tunnels. Protecting and promoting historic architecture, the islands cultivate cultural tourism and boost the local economy.
Inspiring Communities
Restoring historic buildings instils community pride in local heritage. Seeing familiar landmarks brought back to their former glory gives residents a deeper connection to the past. It encourages people to learn about and share how their communities developed.
Continuing Education
Future generations will benefit from conservation efforts through educational programs. Schools frequently take field trips to historic sites to teach students about history, architecture and culture engagingly. Hands-on activities, like helping restore a historic building, provide valuable opportunities for children and young adults to develop an appreciation for the past.
Conservation must remain an ongoing priority to ensure the longevity of the Channel Islands' architectural heritage. Continuous maintenance and periodic restorations are needed as buildings age. Restrictive laws may be required to control inappropriate development. Most importantly, educating people about the island's history and raising awareness of the value of historic architecture are keys to creating a sustainable future for conservation. The Channel Islands can preserve their cultural identity for generations by taking these measures.
Progress & Conservation: Side by Side in the Channel Islands
So there you have it, a glimpse into how architectural conservation brings Jersey's and Channel Island's historic buildings back to life and preserves their unique character. By salvaging and restoring original features like the cast iron rainwater goods, these restoration projects are highlighting what made these structures special in the first place. Next time you're wandering the cobblestone streets of St. Helier or St. Aubin, take a moment to look up and appreciate these architectural details. While progress marches on, it's comforting to know that the island's cultural heritage will endure thanks to the efforts of conservationists and craftspeople dedicated to saving grace. The past will live on in the present, and the present will shape the future. Not a bad philosophy for an island with a history as rich as Jersey's.
Frequently Asked Questions on Using Cast Iron Gutters and Pipes in the Channel Islands
Are cast iron gutters and pipes suitable for the Channel Islands' coastal environment?

Cast iron gutters and pipes are well-suited for the Channel Islands' coastal environment. Cast iron is known for its durability and resistance to corrosion, making it an excellent choice for areas with high humidity and exposure to saltwater. We are also able to supply castings with special coastal paint finishes.
Can cast iron gutters and pipes withstand the region's weather conditions, including heavy rain and strong winds?
Absolutely! Cast iron gutters and pipes have a long-standing reputation for their robustness and ability to handle adverse weather conditions. They can effectively manage heavy rainfall and endure strong winds commonly experienced in the Channel Islands.
Are cast iron gutters and pipes low maintenance?
Cast iron gutters and pipes are relatively low maintenance. They require periodic inspection and cleaning to remove debris and prevent blockages. Additionally, a protective coating can enhance their longevity and resistance to corrosion.
Are cast iron gutters and pipes environmentally friendly?
Yes, cast iron is an eco-friendly choice for gutters and pipes. It is a recyclable material, meaning old cast iron can be melted down and repurposed, reducing the demand for new raw materials and minimizing environmental impact.
Can cast iron gutters and pipes add a classic aesthetic appeal to properties in the Channel Islands?
Certainly! Cast iron gutters and pipes offer a timeless and elegant appearance that complements various architectural styles found in the Channel Islands. Their traditional look can enhance the overall aesthetic appeal of properties and add to their historic charm.