Have you ever driven by an old barn and wondered about its history? Many of these agricultural relics dot the rural landscape, remnants of a time not so long ago when farming was a way of life for most. Sadly, many historic barns continue to deteriorate and collapse due to neglect. But others are finding new life through the art of sympathetic restoration.
Sympathetic barn restoration is all about preserving the character and charm of these ageing structures while adapting them for modern use. It requires a careful, craftsman-like approach to retain as much of the original barn as possible. From salvaging weathered wood siding to incorporating antique doors and hardware, the results can be stunning. Next time you pass an old barn, look closer. It may have been given a new lease on life by visionary owners working with skilled restoration experts to breathe fresh purpose into a piece of history.
Understanding the History and Architecture of Barns
If you've got an ageing barn on your property, you've got a piece of history. Barns were once the hub of farm activity, sheltering livestock, storing crops, and housing equipment. Many historic barns still stand today but require work to be usable and safe. The key is sympathetic restoration – preserving the original character and craftsmanship as much as possible.

First, do your research. Look into when and how your barn was built, what construction was used, and how it may have been modified. Local historical societies or university archives can be excellent resources. Understanding how the barn was used initially and has evolved will guide your restoration choices.
Next, inspect the current condition. Check for any structural damage or repairs needed to stabilize the building. Look at the roof, foundation, beams, and siding. Make notes on what must be fixed for safety and what can remain untouched.

When it's time for repairs, use materials and methods that match the originals. For roofs, wooden shingles or metal panels are traditional. For siding, vertical boards or metal sheeting are standard. Whenever possible, reuse original materials. Choose a type initially used for any new wood, like pine or oak.

For the interior, keep spaces open and fix only what's necessary. Patch and reinforce as needed, but avoid remodelling the layout or subdividing rooms. Simple touches like oiling wood floors or whitewashing stone walls can freshen up the space while maintaining rustic charm.

With care and respect for its history, an ageing barn can be given a new purpose while keeping its timeless character. Your restored barn will shelter and inspire for generations to come.
Assessing the Condition and Structural Integrity of the Barn
So you've got an ageing barn and want to breathe new life into it while preserving its character. The first step is to assess its current condition. Look for structural damage or weaknesses, like sagging rooflines, cracked foundations, or termite damage. Check the frame for rot or warping and examine the condition of any windows or doors.
Once you understand the barn's integrity, you can plan appropriate repairs. For minor issues, you may only need to replace a few boards or beams and apply a fresh coat of protective sealant. For more severe problems, you may need to shore up the foundation or install steel support beams. Be very careful when making any repairs that could impact the overall structure. It's best to consult an expert.
When updating, choose materials that complement the barn's era and style. For early 20th-century barns, corrugated metal siding, wood board and batten, or vertical plank siding are good options. For interior walls, consider whitewashing existing boards or installing new wood planks. An earthen floor or stone pavers are traditional touches.
Choose fixtures and hardware that reflect the barn's agricultural past, like wagon wheel light fixtures, leather straps, or horse tack—dividing the space into stalls or rooms. Frame them with wood posts and beams. And leave original details like the hayloft, troughs, or feeding racks in place.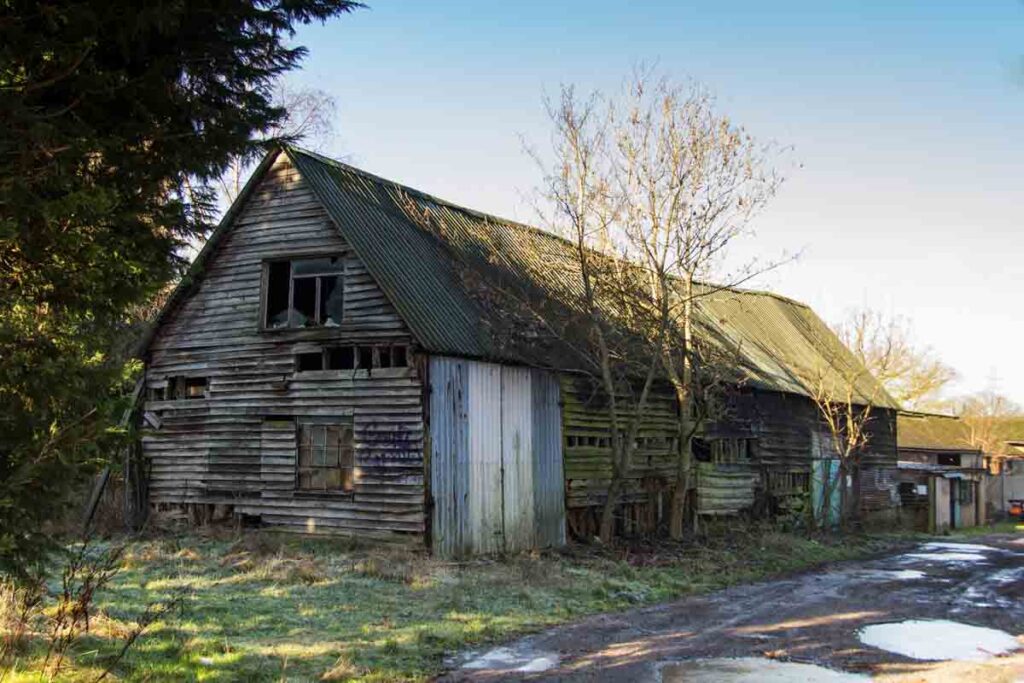 With careful assessment, sensitive repairs, and thoughtful updates using period-appropriate materials, you can transform an ageing barn into a functional space without sacrificing its hard-won character. The result will be a building with a story for future generations.
Choosing Authentic Materials for Barn Restoration
Choosing building materials that are historically accurate and match the period of your barn is vital to a successful restoration. For early 20th-century barns, look for:
Rough-sawn wood boards: Wood that hasn't been planned smoothly shows the sawmill marks. Often pine, oak or poplar. They are used for siding, floors, and doors.
Hand-forged hardware: Door latches, hinges, and nails were made by blacksmiths. Look for reproductions or salvage yards.
Lime mortar: Sand, lime and water were mixed on-site. Softer and more porous than modern concrete, allowing the wood to expand and contract. They were used between logs or stones.
Tin roofing: Corrugated metal sheets were popular and affordable. Galvanized tin or copper as standard. Still functional today.
Reclaimed wood: Wood salvaged from other barns or buildings of the same era. Gives instant character and history. Use for siding, floors, doors, and beams.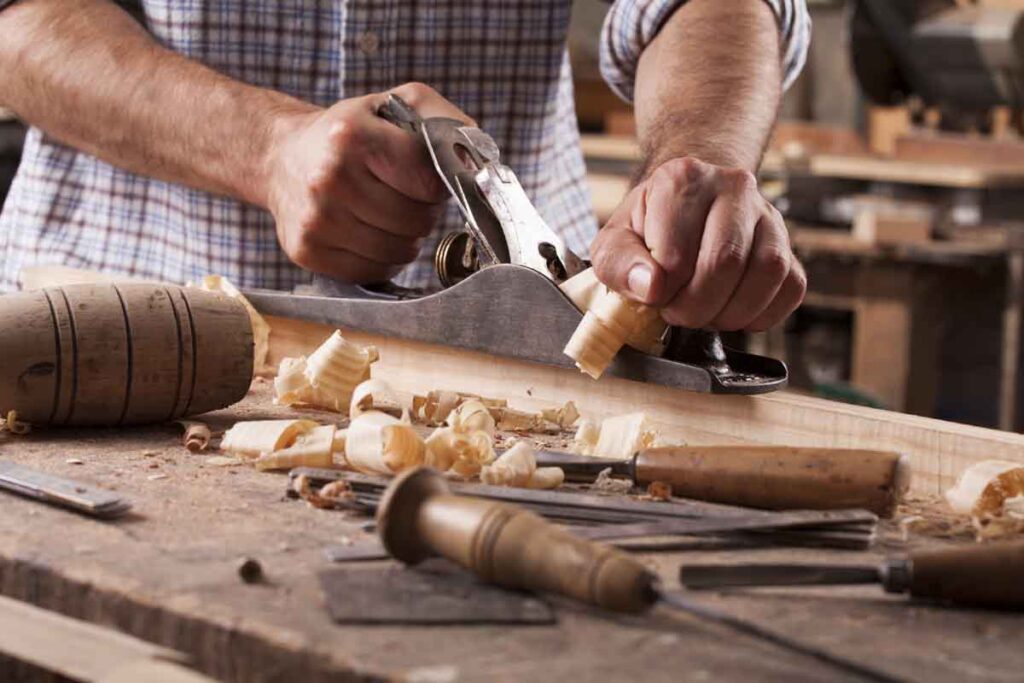 Finding the Right Craftspeople
For the best results, hire contractors experienced in the sympathetic restoration of historic barns and farm buildings. They will understand how to:
Source appropriate materials and incorporate them seamlessly.
Use traditional building techniques like timber framing, mortise and tenon joints, and board and batten siding.
Work efficiently while maintaining the highest quality craftsmanship.
If needed, provide solutions that adhere to building codes and occupancy or commercial use standards.
Restoring a beloved old barn is a labour of love. Choosing authentic materials and hiring skilled craftspeople who share your vision will ensure your barn's character and history shine through for generations. With an eye for detail and patience, you'll breathe new life into your ageing barn.
Traditional Techniques for Barn Restoration and Conservation
To breathe new life into an ageing barn, relying on traditional techniques and materials is critical. These tried-and-true methods have stood the test of time and will help ensure your restoration is as sympathetic and authentic as possible.
Repair, Don't Replace
Whenever possible, repair original barn components instead of replacing them. Patch holes, reinforced beams, and salvage weathered siding. New, unfinished wood won't have the same aged patina and character. Only replace elements that are structurally unsafe or deteriorated beyond repair.
Use Traditional Tools and Building Methods
Employ the same tools and construction techniques used initially to build the barn. Hand-hewn beams, mortise and tenon joinery, wooden pegs, and hand-split shingles; these traditional elements should be preserved or replicated. Power tools and modern fasteners like screws and nails may be convenient but will detract from the barn's historic integrity.
Source Reclaimed or Salvaged Materials
If new wood is needed, source reclaimed or salvaged materials. Weathered barn boards, hand-hewn beams, and tin roofing panels reclaimed from other period barns are ideal. These materials have a timeworn appearance and patina that will match nicely with your existing barn. Alternatively, you can salvage trees from your property and mill them to the needed dimensions.
Match Existing Profiles and Details
Copy existing profiles, dimensions, and architectural details when repairing damage or adding new elements. Measure siding, beams, windows, and trim to ensure replacements match perfectly. Note construction techniques, joinery, and finishing details. Matching the existing style and profiles down to the wood type will make new additions appear as they've always existed.
With care, expertise, and a craftsman's eye for detail, a sympathetic restoration can breathe new life into an ageing barn while preserving its historic character. By relying on traditional tools, materials, and building methods, you'll ensure your barn stands for generations.
Spotlight on Barn Restoration Projects: Breathing New Life Into Aging Barns
Breathing new life into ageing barns is an art form that requires careful craftsmanship and respect for history. Sympathetic restoration aims to preserve the character of these period barns while adapting them for modern use.
Assess the structure's current condition when taking on a barn restoration project. Before making cosmetic changes, note any damage or structural weaknesses, and develop a plan to reinforce the frame and foundation. Use materials similar to the originals, like wooden pegs instead of metal nails, to maintain authenticity.
Preserving Character
Little details go a long way in keeping the barn's rustic appeal. Leave some patina on the wood and avoid painting over chipped or worn areas. Keep doors, windows, and hardware as originals when possible. Simple touches like distressing new wood or matching the original siding profile and paint colours help new additions blend right in.
Some projects repurpose barn wood and tin the restoration. Salvaged materials from other era-appropriate buildings create a cohesive feel and sustainable solution. Flooring, panelling, cabinetry, and accent walls are all options for incorporating reclaimed wood.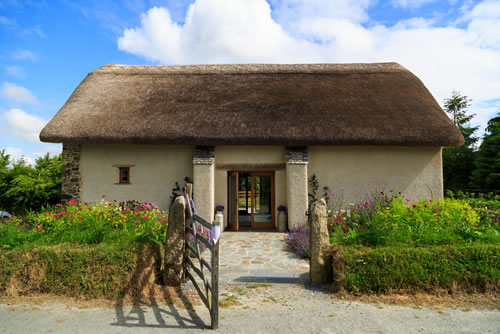 Adaptive Reuse
Converting a barn into a livable space requires balancing modern function and comfort with rustic style. Add amenities like plumbing, heating, and kitchenettes sensitively and only as needed for the intended use. Keeping the open floor plan and vaulted ceilings intact helps maintain the sense of rural architecture.
With care and respect for their history, ageing barns can be given new leases on life through sympathetic restoration. Breathing fresh purpose into these iconic buildings allows their legacy to live on for generations. Protecting and preserving rural heritage is a craft that produces both sustainable and beautiful results.
Sympathetic Restoration of a Barn: Honouring Its Agricultural Past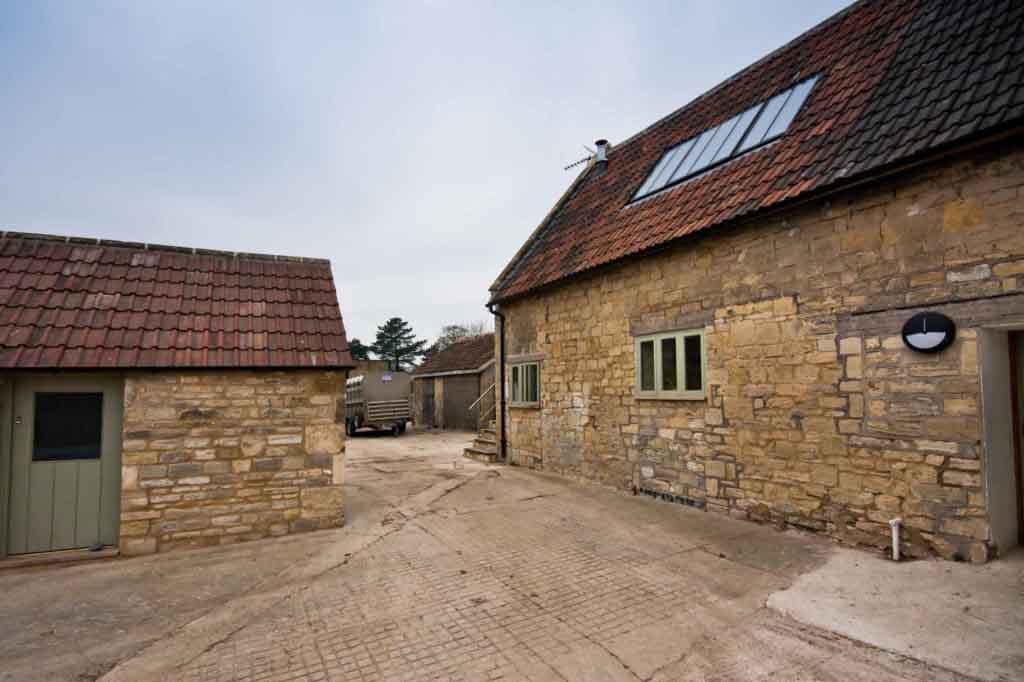 So there you have it – the art of sympathetic restoration. When done with care, skill, and respect for the original artisans, breathing new life into ageing barns can be deeply rewarding. Not only do you end up with a functional space that maintains its rustic charm, but you've also honoured history and kept a little piece of the past alive. While the process requires patience, an eye for detail, and a willingness to solve on the fly, the result makes all the effort worthwhile.


If the walls of these old barns could talk, they'd thank you for the tender care and dedication in bringing them into the present while preserving their timeless soul. Who knew saving a barn could be so inspiring? Now go forth and restore – our agricultural heritage is counting on you!
Using Cast Iron Gutters and Pipes on Period Barns
Since 1893 Tuscan Foundry has been making and supplying cast iron and steel products for building restoration and conservation projects. When Edward Richards joined his father, the business was a major supplier of metal hardware for agricultural purposes, moving further into building and construction.
Today we supply cast iron gutters and downspouts ideal for period barns because they withstand the weather and last for generations. They come in various styles that suit different barn architecture, from simple half and deep half-round profiles to ogee gutters and more ornate Victorian profiles.


Choosing a Gutter Style for a Barn
In most instances half, round and deep half-round profiles are most suited to converted agricultural buildings; check with your planning authority for their recommendations. Consider the era and location your barn was built to choose a gutter style that matches. Ogee, half-round and Victorian profiles were typical in the 19th century, while square profiles were more typical of early 20th-century barns. Measure your eave length and choose a size, usually 5 or 6 inches wide, that can handle the roof area. For larger barns, 8-inch commercial gutters may be needed.
Installing Cast Iron Gutters on Period Barns
Cast iron gutters are heavy, so installing them requires care and patience. They attach to the barn eave using straps or spike hangers spaced 2 to 3 feet apart. Mark the eave edge to locate the hangers, then use a chalk line to ensure they will hang level. Attach the hangers, lift the gutter into place and secure. Solder or seal the gutter seams and attach downspout pipes to direct water away from the foundation.
Maintaining Your Barn Guttering
While cast iron gutters last virtually forever, they still need occasional maintenance. Inspect them each year before winter for any damage or leaks and reseal or patch them as needed. Remove any debris to keep water flowing freely. Re-paint cast iron gutters every 3 to 5 years to prevent rust. Use a primer followed by two coats of enamel, oil-based paint. Clean out downspouts to avoid clogs. With proper care, cast iron gutters can grace your barn for generations.
Cast iron gutters lend period barns character and protect them from water damage. Choosing a style to match your barn's era, installing the heavy gutters properly and maintaining them regularly will ensure many more years of service from these timeless fittings.
Cast Iron Guttering & Rainwater System: Site Surveys & Quotations
At Tuscan Foundry, we understand the importance of preserving your property's structural integrity and aesthetic appeal. That's why we offer comprehensive site survey visits to assess the condition of your cast iron elements. Whether you're concerned about your cast iron guttering, pipes, or drainage system, our surveyor will evaluate and identify any issues or potential areas for improvement.

After our cast iron guttering survey visit, we provide a detailed quote outlining the cost of repairs or replacements.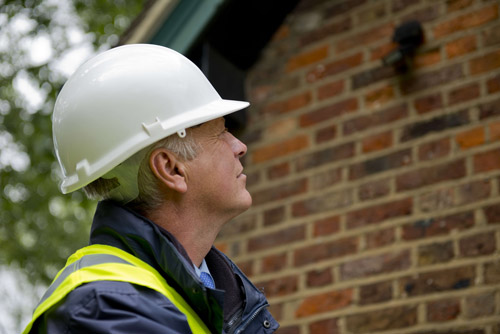 Our cast iron pipe and drainage surveys follow the same meticulous process. Based on the findings, we will also furnish a cast iron rainwater systems quote to help you make an informed decision.

These site survey visits are available for householders, contractors and developers and are chargeable on a day and mileage rate; please follow the link to our Site Survey Visit Form.