You've inherited an old Victorian house from your grandparents that's been in the family for generations. While the history and craftsmanship are stunning, the plumbing and gutters are well past their prime. As the new owner, you want to preserve the architectural integrity of this historic gem, but you also need reliable pipes and a watertight roof. Is it possible to have the best of both worlds?
Cast iron may be the perfect solution. This traditional material offers timeless beauty that complements historic architecture. Yet, modern manufacturing techniques and coatings have transformed cast iron into a highly durable, low-maintenance option for gutters, drains, and pipes. By choosing high-quality cast iron components, you can ensure the structural stability and curb appeal of your Victorian home for decades to come while enjoying the latest innovations in plumbing technology. Balancing preservation and progress is challenging, but cast iron allows you to honour the past without sacrificing the present. Your grandparents would surely approve.
The Challenges of Maintaining Authenticity in Historic Architecture
Maintaining the authenticity of historic architecture while adapting it for modern use is challenging. The desire to preserve cultural heritage must be balanced with practical necessities. Nowhere is this more apparent than with cast iron gutters and pipes.
Cast iron was popular in the 19th century for its durability and intricate designs. However, it requires frequent maintenance to prevent rust and leaks. Property owners face a dilemma: remove and replace the cast iron with modern materials, or undertake the demanding repair and restoration job.
If you restore existing cast iron gutters and pipes, be prepared for additional costs and effort. Rust removal and repainting must be done at regular intervals. Joints and seals need to be inspected and repaired or replaced. Blockages from mineral buildup are typical and must be cleared. However, restoring the original cast iron helps maintain the visual character of the building. With proper maintenance, cast iron gutters and pipes can last for centuries.
Conversely, replacing cast iron with modern aluminium or steel gutters and PVC or copper pipes doesn't necessarily reduce the maintenance; you will still need to regularly inspect gutters and replace seals, and with a much-reduced lifespan – replace much sooner! And you've sacrificed authenticity. The appearance and structure of the building are altered. Replacement also requires removing and discarding the original cast iron, which destroys a piece of history.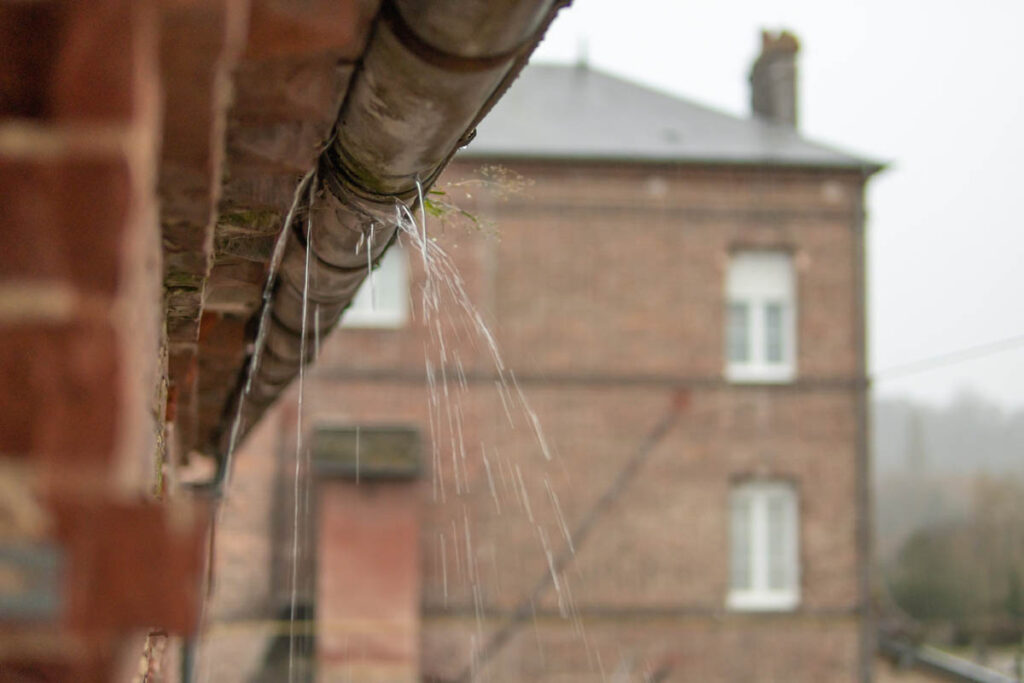 There are merits to both preservation and modernisation. Ultimately, weighing costs, time, authenticity, and functionality would best determine the best approach for your historic property. Careful planning makes it possible to balance honouring the past and accommodating present needs. Cast iron gutters and pipes serve as a reminder that heritage and progress can co-exist.
Why Choose Cast Iron Gutters and Pipes?
Due to their durability and longevity, cast iron gutters and pipes have been used in historic architecture for centuries. Choosing cast iron for your restoration project allows you to maintain the traditional look and feel while meeting modern building standards.
Cast iron is highly durable. Properly installed cast iron gutters and pipes can last 50-100 years. They are resistant to rust, corrosion, and impacts. Cast iron also has a traditional aesthetic that complements historic architecture. The weight and appearance help release iron elements that blend with a building's original materials.
Cast iron gutters and pipes are customisable. They come in various styles, sizes, and finishes to suit your building's needs and architecture. You can choose from half-round, ogee, and box profiles in 4 to 8 inches sizes. Finishes include primed, black or RAL paint finishes. Cast iron's versatility allows for solutions that preserve a historic look while addressing modern challenges like higher rainfall.
Installing cast iron gutters and pipes does require professional installation due to their weight, but this helps ensure they are securely and properly fitted to your building. Cast iron may have a higher upfront cost, but its durability means lower long-term costs from reduced maintenance and repairs.
Cast iron gutters and pipes are ideal for balancing tradition and innovation. They have stood the test of time, meeting the needs of historic architecture for generations while adapting to evolving challenges. Cast iron allows for preserving traditional esthetic and craftsmanship with modern performance and customisation. Overall, cast iron gutters and pipes are a sound investment in architectural heritage.
Blending In: How to Make New Cast Iron Match the Historic Aesthetic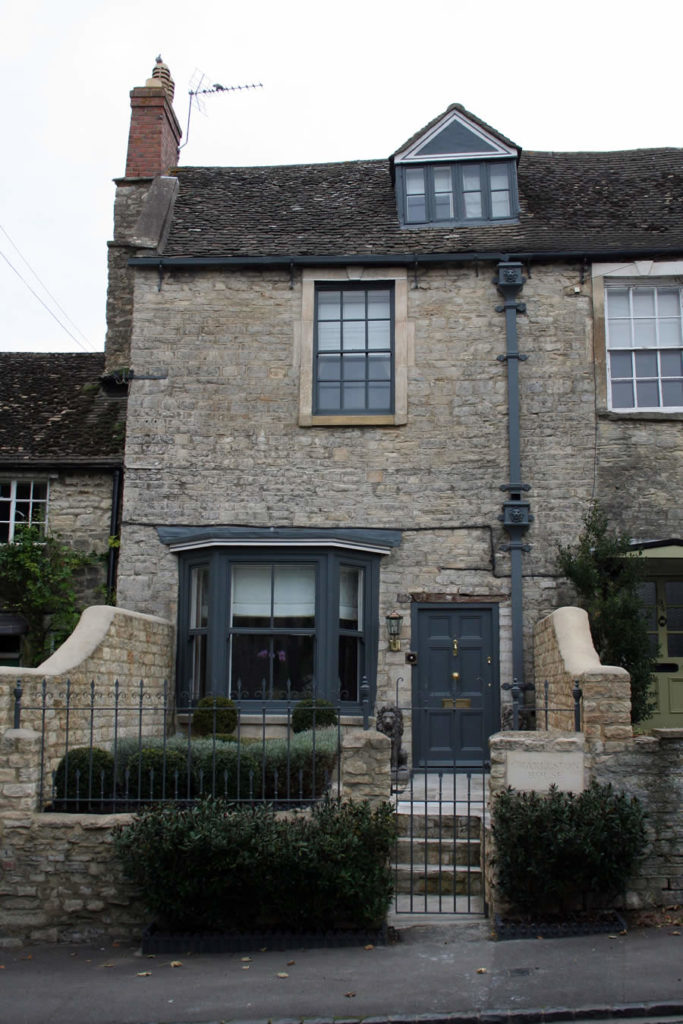 Matching the aesthetic is critical when blending new cast iron components with historic architecture. You want the new pieces to integrate into the existing style seamlessly. Here are some tips to help new cast iron elements blend right in:
Choose a matching style
Opt for a cast iron style that complements the building's architecture. For Victorian homes, ornate patterns with lots of detail work well. For Craftsman bungalows, a more straightforward, more utilitarian style is ideal. A plain, unadorned style tends to mesh with almost architectural styles when in doubt.
Consider the finish
Whether painted black or a colour of the era or area, the finish should match what's already on the building—black cast iron works for industrial, cottage and agricultural styles. For most homes, a painted finish in colour matching the joinery trim, or roof is your best bet. Glossy finishes stand out, so opt for a matte or satin sheen.
Pay attention to details.
Look closely at the details of existing cast iron elements like brackets, railings or gutters. Replicate details like scrollwork, stamping, or rivet patterns. Match the thickness and shape of materials as well. For channels, match the profile and dimension. All of these small details working together create an authentic, cohesive look.
Keep proportions balanced
The size and scale of new cast iron components should match adjacent and existing features. Gutters too large or small for the roofline will look out of place. Railings that don't match the height or spacing of historic versions won't blend in. Keeping everything well-proportioned is vital
With careful consideration of style, finish, details, and proportions, new cast iron elements can blend seamlessly with historic architecture. When done right, the new and old become indistinguishable, maintaining the building's historic character for years. The best of both worlds can be achieved by balancing preservation and innovation.
Innovations in Cast Iron Help Improve Functionality
Cast iron gutters and pipes have been used in architecture for centuries and are famous for historic preservation and renovation projects. However, they require updating to meet modern building standards and ensure proper functionality. Several innovations now provide the benefits of cast iron with improved performance.
Coatings and Linings
New coatings and linings allow cast iron gutters and pipes to withstand exposure better and prevent leaking. Epoxy and polyurethane coatings provide a protective barrier against weathering and corrosion. PVC or Teflon linings can be applied to the inside of pipes to prevent buildup and clogs. These solutions help cast iron systems last longer and function more efficiently without altering their appearance.
Improved Joining Methods
Traditional cast iron systems were combined with molten lead, which can be toxic and difficult to work with. New joining methods like neoprene provide a tighter, more durable seal between sections. These also allow for more straightforward repairs, adjustments, and dismantling when needed.
Integrated Technologies
Some companies now offer cast iron gutters and pipes with integrated technologies to improve performance. Built-in heating elements can prevent ice buildup and clogs.
While cast iron will always remain a historical material, innovations in coatings, linings, joining methods, and integrated technologies allow it to suit contemporary buildings' needs better. By balancing tradition and innovation, cast iron gutters and pipes can provide architectural preservation and improve performance and longevity. Keeping up with advancements in the field will help to build owners, and homeowners make the most of these classic yet adaptable plumbing fixtures.
FAQ: Common Questions About Updating Historic Structures
As with any historic building, updating the plumbing and drainage systems to preserve the original architecture can raise many questions. Here are some of the most common FAQs about modernising cast iron gutters and pipes.
Will new gutters and downspouts damage the appearance?
Not if done correctly. And can be custom-made to match the profile and dimensions of the original cast iron. Install them in the same positions and with the same joinery for an authentic look. To best preserve esthetics, consider repainting the new gutters and downspouts to match the building's colour scheme.
Do modern materials last as long?
While cast iron has an average lifespan of 50-100 years, copper gutters and downspouts can last 30-50 years and high-quality aluminium versions 20-30 years with proper maintenance. More frequent inspections and recoating or repainting of aluminium may be needed to prevent corrosion, but today's advanced alloys and coatings provide good durability. For the most long-lasting solution, copper is your best alternative to cast iron.
Will new installations require damaging the structure?
Not necessarily. An experienced contractor will install new gutters and downspouts using existing holes, brackets, and strapping whenever possible to minimise the impact on the building. For attaching to slate or tile roofs, they can apply roof cement and flashing or make small holes for screws to secure hangers. On stucco or brick walls, they may need to drill pilot holes for anchors and strapping. But in all cases, they should aim to cause as minor damage as possible during installation and patch any holes for an original appearance.
Is re-lining an option?
For cast iron pipes that are still structurally sound, pipe re-lining is an excellent option. Flexible epoxy linings are applied to the inside of the pipes to seal leaks and prevent corrosion without needing to remove the original pipe. Re-lining allows the historic plumbing to remain used for many more years at a fraction of the cost of a complete pipe replacement. It is a great solution when updating other components to balance preservation with improved function.
Character and Function: Cast Iron – Preserve, Not Modernise
As you've seen, the debate between preservation and modernisation is complex, with many factors to consider for historic buildings. While original cast iron architectural elements provide visual character and connect us to the past, they require ongoing maintenance and repair to prevent deterioration, leaks, and safety issues. New epoxy coatings and metal alloys can extend the lifespan of existing cast iron and match the esthetic, but complete replacement with modern materials may sometimes be necessary.
The ideal approach evaluates each building and situation independently. Compromise and balance are key. Preserve what you can improve what makes sense, and replace only 
what's needed. With an open mind, care for historical details, and options like epoxy coatings or custom metalwork, you can have the best of both worlds: character and function, past and present, tradition and innovation. The preservation vs modernisation debate may be complex, but with patience and creativity, the solutions don't have to be.
Examples of Some of Britain's Well Known Architectural Gems That Retain Their Architectural Authenticity
Preserving the architectural integrity of historic buildings while incorporating modern amenities and technologies can be a delicate balancing act. From preserving the authentic charm of period buildings to seamlessly integrating modern functionality, these examples demonstrate the successful integration of cast iron gutters and pipes in historic architecture.
The Royal Albert Hall, London
One notable example of preserving tradition while embracing modernisation is the Royal Albert Hall in London. This iconic venue underwent extensive renovations, including replacing its ageing gutter system with cast iron gutters. Careful attention was given to match the original design, ensuring the seamless integration of the new gutters with the building's Victorian architecture. This project not only preserved the historic character of the venue but also improved its drainage efficiency and durability.
The Royal Crescent, Bath
The Royal Crescent in Bath is a well-preserved example of Georgian architecture. When it came to updating the property's gutter systems, the owners, guided by the buildings listed property status, opted for cast iron gutters to maintain the historical accuracy of the building. By selecting a traditional-shaped profile, the gutters seamlessly blend with the overall aesthetic, enhancing the property's charm while providing effective water management.
York Minster, York
York Minster, a magnificent Gothic cathedral, underwent a meticulous restoration to preserve its architectural heritage. Cast iron gutters and pipes were chosen to replace the ageing system due to their durability and compatibility with the building's original design. The project showcased the successful integration of modern materials into a historic structure while maintaining its visual authenticity.
The Pump House, Manchester
Located in the heart of Manchester, The Pump House is a former Victorian water pumping station transformed into luxury apartments. Cast iron gutters and pipes were installed during restoration to maintain the building's historic character. However, a modern twist was added by combining the cast iron elements with contemporary glass balconies, striking a perfect balance between tradition and innovation.
St. Paul's Cathedral, London
St. Paul's Cathedral, an architectural masterpiece, faced the challenge of updating its drainage system while preserving its iconic appearance. Cast iron gutters and pipes were chosen to meet this requirement, ensuring a durable and visually cohesive solution. The cathedral retained its historic charm by seamlessly integrating the new cast iron elements while benefiting from improved water management.
6. The Royal Pavilion, Brighton
The Royal Pavilion in Brighton is renowned for its extravagant Regency architecture. Cast iron was chosen when restoring the building's gutter system. The intricately designed cast iron gutters and pipes enhanced the Pavilion's visual appeal and offered excellent durability and longevity, ensuring the preservation of this historic landmark for future generations.
7. Hampton Court Palace
Hampton Court Palace, a grand Tudor palace, underwent extensive refurbishment to maintain its regal splendour. Integrating cast iron gutters and pipes alongside lead pipework was essential to this restoration process. The traditional appearance of cast iron complemented the historic aesthetic of the palace, while its superior performance provided efficient water drainage and protection.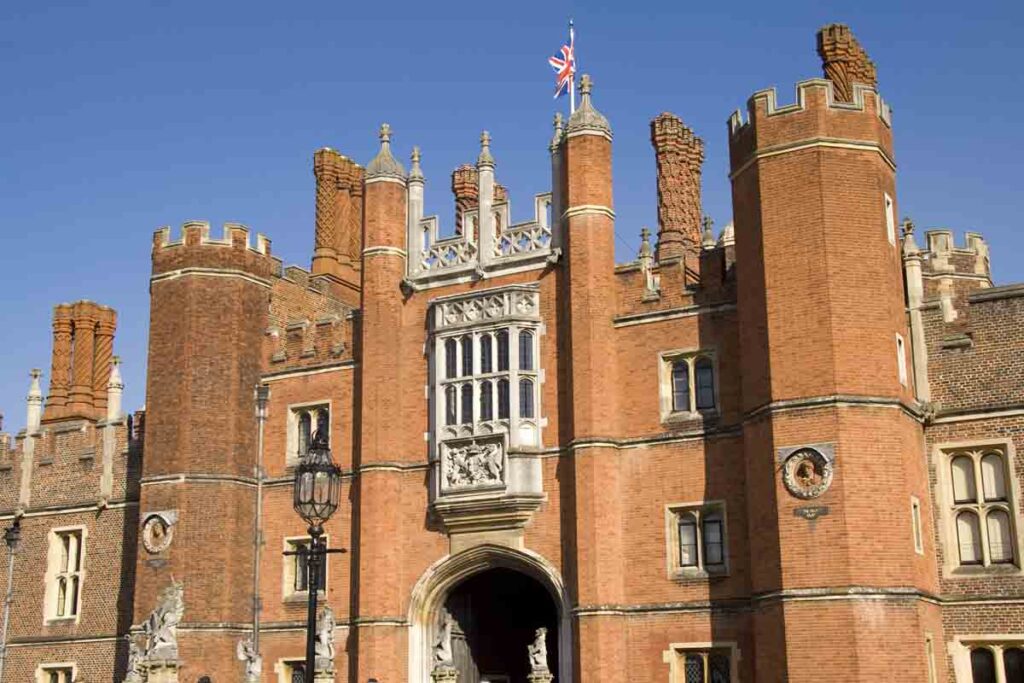 Preserving Tradition and Embracing Modernisation
The successful integration of cast iron gutters and pipes in UK-based historic architecture exemplifies the delicate balance between preserving tradition and embracing modernisation. These examples demonstrate how cast iron can seamlessly blend with period buildings, preserving their authenticity while incorporating innovative functionality. From the grandeur of cathedrals to the charm of Georgian houses, cast iron gutters and pipes play a vital role in the preservation.
Cast Iron Guttering & Rainwater System: Site Surveys & Quotations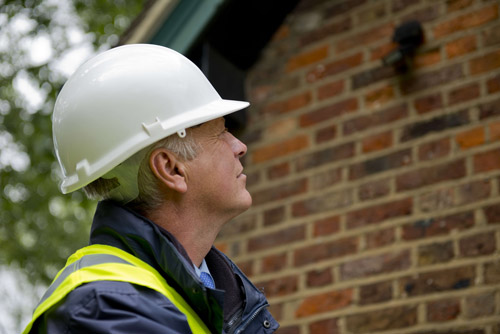 At Tuscan Foundry, we understand the importance of preserving your property's structural integrity and aesthetic appeal. That's why we offer comprehensive site survey visits to assess the condition of your cast iron elements. Whether you're concerned about your cast iron guttering, pipes, or drainage system, our surveyor will evaluate and identify any issues or potential areas for improvement.

After our cast iron guttering survey visit, we provide a detailed quote outlining the cost of repairs or replacements. 
Our cast iron pipe and drainage surveys follow the same meticulous process. Based on the findings, we will also furnish a cast iron rainwater systems quote to help you make an informed decision.
These site survey visits are available for householders, contractors and developers and are chargeable on a day and mileage rate; please follow the link to our Site Survey Visit Form.