Have you ever wandered the cobblestone streets of Wells in Somerset, England and marvelled at the medieval architecture surrounding you? The historic city is filled with centuries-old buildings that serve as a living museum of times long past. As a visitor, you can't help but feel transported to an era of kings and cathedrals.
But time takes its toll, and many of these ageing structures desperately need repair and restoration. If action isn't taken, we risk losing these irreplaceable pieces of history forever. That is why conservation efforts to preserve Well's architectural heritage are critical. Through sensitive restoration and traditional techniques, we can ensure that future generations have the same opportunity to experience this historic city's wonder that has remained unchanged for over 800 years.
In this article, we'll explore how Wells came to be filled with such a wealth of medieval architecture and discuss current initiatives underway to protect these buildings for the future. While change can be inevitable, the history embodied in the walls of Wells is worth fighting for. Join us as we dive into a city that time forgot but that we must remember. The stories these buildings could tell if only their stones could speak!
The Rich History of Wells and Its Ancient Architecture
The charming city of Wells in Somerset is like taking a step back in time. With buildings dating back to the 8th century, Wells has England's highest concentration of medieval architecture.
As you wander the cobblestone streets, you'll spot intricate stone archways, stained glass windows and the city's crowning glory – the stunning Wells Cathedral. Construction on this architectural wonder began in 1175 and took over 300 years. Gazing up at its west front, you'll see hundreds of medieval carvings depicting biblical stories.
The Bishop's Palace, built in the 13th century, is another must-see. Surrounded by a moat and set within beautiful gardens, the palace architecture is a prime example of early English Gothic style. Don't miss the ornate stone staircase and chapel.
To glimpse life in the Middle Ages, visit Vicars' Close. This street of terraced houses was built in the 14th century to house cathedral clergy. It's considered the oldest purely residential street in Europe.
With a history spanning over 1,200 years, Wells contains some of the finest medieval buildings in Britain. The city honours its rich and fascinating past by preserving and maintaining these architectural treasures. Exploring the ancient streets of Wells is like discovering a magical slice of history.
Famous Wells Historical Buildings in Need of Constant Repair and Conservation
The Bishop's Palace
The Bishop's Palace, built in the 13th century, is a medieval palace that was once home to the Bishops of Bath and Wells. While still an impressive sight, parts of the Palace crumble and disrepair. Funding is needed to restore the Great Hall's beautiful windows and repair damage to the stonework.
Vicar's Close
Vicar's Close, Europe's oldest continuously inhabited street, contains charming houses from the 14th century. However, some buildings have structural damage and leaky roofs threatening the artefacts. Grants and donations can help revitalize these dwellings and enable residents to live there for years.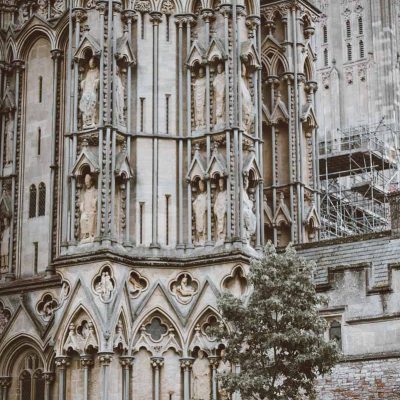 The Market Place
At the heart of Wells lies the historic Market Place, which contains several listed buildings from the 17th and 18th centuries. Some of these structures are vacant or underutilised. Restoring and repurposing them would revitalize the area, attracting new businesses and tourism.
You can protect Wells's architectural treasures by contributing to restoration funds, volunteering your time, and supporting local heritage organizations. Every pound and hour helps to save these iconic landmarks for future generations. After all, we are only the temporary custodians of this rich history. Let's make our preservation mark.
Conservation Efforts to Preserve Wells' Medieval Structures
The historical city of Wells in Somerset, England, has made great efforts to preserve its medieval architecture. Many of the city's oldest buildings date back to the 12th and 13th centuries, including Wells Cathedral and Vicars Close, one of Europe's oldest purely residential streets.
Wells Cathedral, constructed between 1175 and 1490, is renowned for its Gothic architecture and is a prime example of preservation efforts. The cathedral chapter has an ongoing conservation program to maintain the structure and ensure its longevity. Projects include repairs to the cathedral's west front, including 300 statues, and a 10-year roof restoration.
Vicars Close, built in the 14th century to house cathedral vicars, is Europe's oldest intact medieval street. The uniform terraced houses and chapel are made of the local grey stone. The close is still housing for cathedral clergy today, demonstrating nearly 700 years of continuous use. Strict regulations govern any changes to protect the street's historic integrity.
Other medieval buildings like the Bishops Palace, with architecture spanning the 13th to 16th centuries, and St Cuthbert's Church, dating to the 12th century, also benefit from continual maintenance and conservation. Using traditional building techniques and materials helps retain the city's architectural heritage.

The city of Wells recognises that preserving its medieval structures requires ongoing time, resources, and expertise. Through sensitive restoration and respect for historical accuracy, Wells' architectural jewels will continue standing for future generations. The blend of conservation and continued use allows visitors to glimpse the past while keeping Wells' history alive.
Conservation Efforts to Preserve Wells' Medieval Structures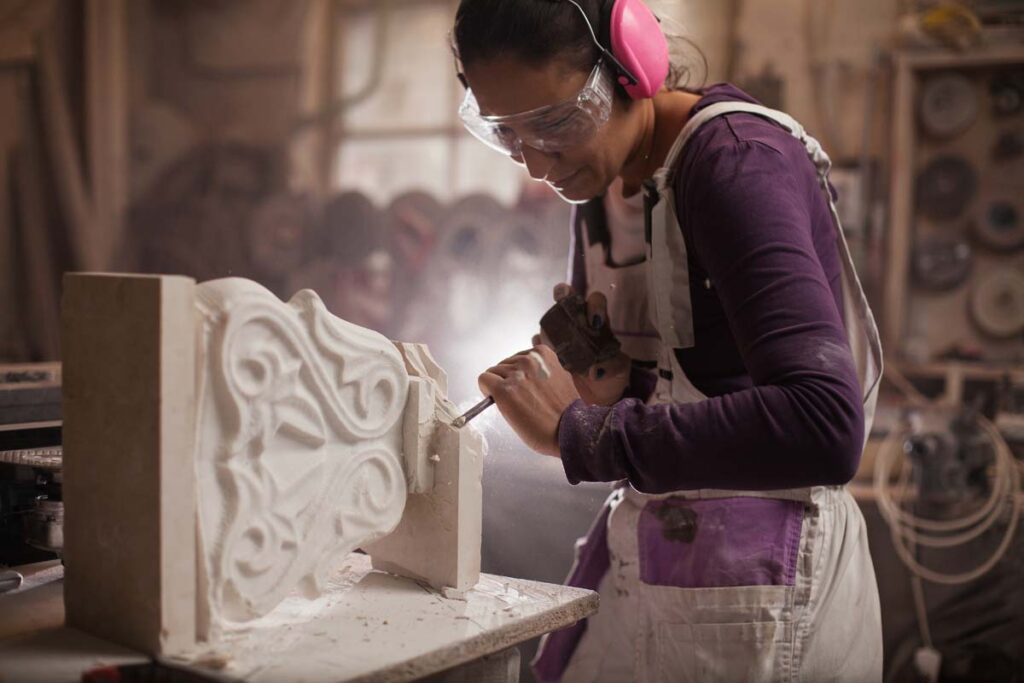 The city of Wells in Somerset has undertaken several recent restoration and conservation projects to preserve its historic architecture.
Some of the major projects completed in the last few years include the restoration of the Bishop's Eye Gatehouse, a 15th-century tower located within the moat of the Bishop's Palace. The restoration included repairs to the stonework, timber frame, and a new roof. The gatehouse now serves as an exhibition space for the Palace.
The historic marketplace has also seen improvements, with the restoration of the 19th-century Jubilee fountain and surrounding paving. New lighting has been installed to highlight the fountain's architectural details at night. These upgrades help maintain the charm of Wells' picturesque market square.
Funding for restoration comes from various sources, including the local government, Historic England, lottery grants, and private donors. With many medieval buildings still standing, the city recognises the importance of conservation to protect its architectural heritage and draw tourism. Additional projects are planned to repoint stonework, repair timber frames and roofs, and improve accessibility in many of the city's historic properties.
Through careful restoration and preservation, the city of Wells retains its medieval character while keeping its historic buildings intact and open to visitors and residents alike. These endeavours allow current and future generations to experience the living history of this charming Somerset town.
Material Matters: The Right Tools for Preservation
The materials used in historical building preservation and repair are crucial to maintaining authenticity. Choose materials that match the original as closely as possible, like lime mortar instead of modern cement for pointing stonework.
Lime Mortar
Lime mortar is made from lime, sand, and water. It's softer than cement, allowing moisture to escape from walls. Most historical buildings initially used lime mortar, so it helps retain authenticity. It's also more flexible, moving with the natural expansion and contraction of walls. Lime mortar can last for centuries when appropriately maintained.
For roofing, natural slate or clay tiles are ideal. Modern replacements often don't match the original profile or colour. Copper or lead sheeting are other traditional options, each with a distinctive patina over time.
Wooden beams, doors, flooring and other carpentry should be repaired or replaced with wood of the same type and cut, like oak, pine or cedar. Treat or paint new wood to match the ageing of existing materials.
Ironwork like railings, hinges, locks and latches should be repaired rather than replaced when possible. New ironwork should be hand-forged to match the existing style.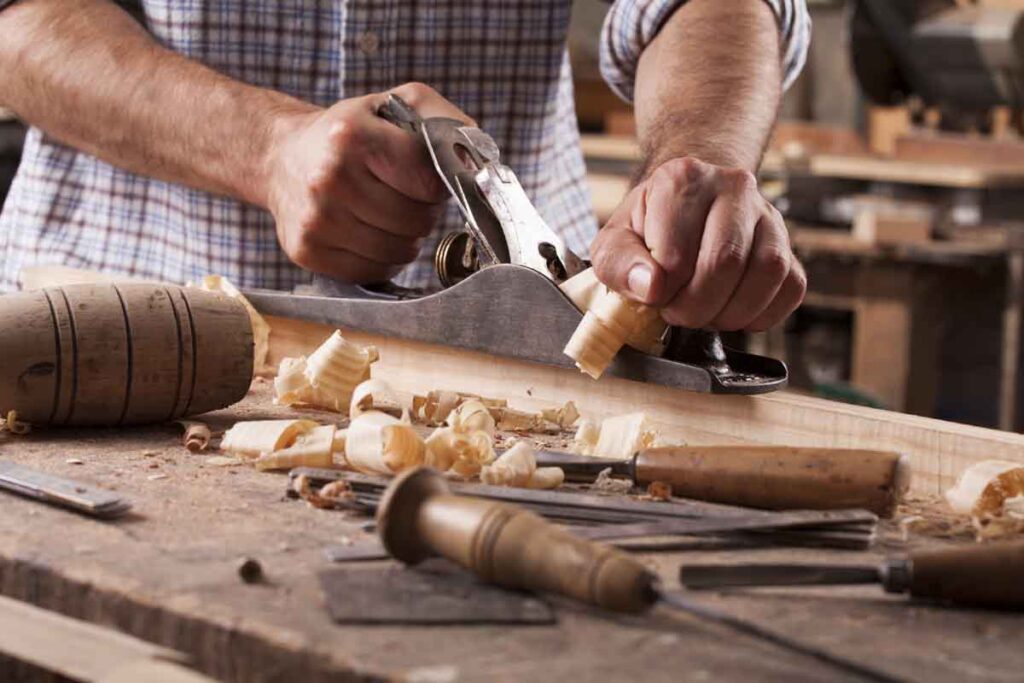 Glass is an integral part of many historical structures. Unlike modern float glass, Handblown, cylinder or crown glass have waviness and imperfections. Replacement glass should match the original panes' thickness, colour and clarity.
Using authentic, traditional building materials and methods in repair and restoration helps preserve the character of historic architecture. Though more labour-intensive and expensive, the results are worth investing in protecting our shared cultural heritage for future generations.
Tuscan Foundry: Championing Heritage through Cast Iron
The Tuscan Foundry Products, established in 1893, is dedicated to preserving Somerset's architectural heritage through traditional metal casting and restoration. For over a century, Tuscan foundry's sister business, E Richards (Bristol), has manufactured and repaired steel and decorative ironwork, statues, fountains and street furniture for historic buildings throughout Somerset, the South West and the UK.

Tuscan Foundry maintains and repairs many iron fixtures around Wells, including iconic gateways, lamp posts, railings, and Wells cast iron guttering and pipes. Using techniques that have remained unchanged since the Victorian era, Tuscan's ability to create custom bespoke cast iron gutters and pieces to match historical designs or repair damage to existing features.
Rather than replacing old components with modern alternatives, Tuscan can restore them to their original splendour through sand mould casting and hand-finishing. This labour-intensive process produces high-quality results and helps preserve the authenticity of British architectural landmarks.
Tuscan Foundry Products has become an important guardian of Wells cultural heritage by championing traditional metalworking methods and materials. The passion for craftsmanship and historic preservation shines through every piece it completes for buildings around the city, keeping glimpses of the past alive for future generations.
Through restoration and education, Tuscan Foundry strengthens the connection between Wells storied architecture and its rich history. Our work highlights how cherishing the past can enrich the present, one handcrafted piece at a time.
Conclusion: Reflecting on Wells: A Journey Through Time
From the ornate Bishop's Palace to the peaceful Vicar's Close, Wells offers a glimpse into life in Medieval England. Yet, you'll also find a vibrant, modern community among the cobblestone streets. This blend of old and new is what makes Wells so enchanting.
As you conclude your visit, take a moment to reflect on all you've experienced. The sacred and sublime within Wells Cathedral. The charming shops and cafes line the market square. The tranquil parks and gardens nestled throughout the city.
Most of all, we can appreciate the dedication of locals who have preserved and protected these historic treasures for generations. Thanks to conservationists' vision and hard work, residents and visitors alike can continue to explore the rich history of this unforgettable place.
Though centuries have passed, the essence of Wells lives on in its architecture and culture. This city tells a story of faith, community and enduring beauty against the passage of time. Wells has safeguarded its history so that you, too, can journey to the past, discovering the wonder of another era.
As night falls over the spires and rooftops of Wells, you leave with memories to last a lifetime. Memories of a city are forever linked to its long and storied history, yet vibrantly alive in the present day. A city which, through care, dedication and a shared belief in the power of preservation, gives us a glimpse into the past and a vision for the future. This is the enduring gift of Wells.
Tuscan Foundry: Cast Iron Guttering and Pipes For Wells in Somerset
Cast iron guttering and pipes are invaluable in restoring and conserving period and listed buildings in Somerset. Their authentic appearance and durable material ensure a seamless blend with historical architecture, maintaining the aesthetic integrity of these essential structures.
At Tuscan Foundry, we are one of the UK's leading suppliers of cast iron rainwater systems and have played a pivotal role in Somerset's building conservation efforts. Collaborating closely with local conservation agencies and architects, Tuscan Foundry provides custom-made, high-quality, bespoke cast iron components that meet the strict standards for historic preservation. Our expertise ensures that the restored buildings stand as a testament to Smerset's rich architectural heritage and endure the test of time.