The United Kingdom is a treasure trove of history, where every corner tells a story. Its historic homes are a significant part of its cultural heritage, offering architectural brilliance and a glimpse into the lives and traditions of those who came before us. The Historic Houses Association in the UK plays a critical role in ensuring that these narratives are preserved and shared with current and future generations. In this article, we explore the multifaceted contributions of the Historic Houses Association.
The Genesis and Mission of the Historic Houses Association
While various organisations work towards preserving historical sites in the UK, the Historic Houses Association stands out for its singular focus on historic homes. Its mission is to champion the nation's privately owned, historic houses, ensuring their survival for public enjoyment. It acts as a support network for owners of heritage homes, offering them guidance on restoration, maintenance, and public engagement.
Advancing Education Through Heritage
One of the primary goals of the Association is educational outreach. Historic houses are living textbooks, offering architecture, sociology, and even politics lessons. The Association organises guided tours, exhibitions, and educational programs that allow people to immerse themselves in these homes' history.
Conservation is not just about halting the decay of old buildings; it's also about retaining their historical authenticity. The Historic Houses Association provides technical advice and financial assistance to homeowners undertaking restorative projects. Their efforts help preserve the original designs, materials, and furnishings, offering visitors an authentic experience.
The Importance of Public Access
Part of preserving history is making it accessible to the public. Many historic homes are still privately owned and lived in, but the Association encourages homeowners to open their properties for public viewing.

Whether through scheduled tours or special events, these initiatives offer a personal interaction with the history that a museum often can't replicate.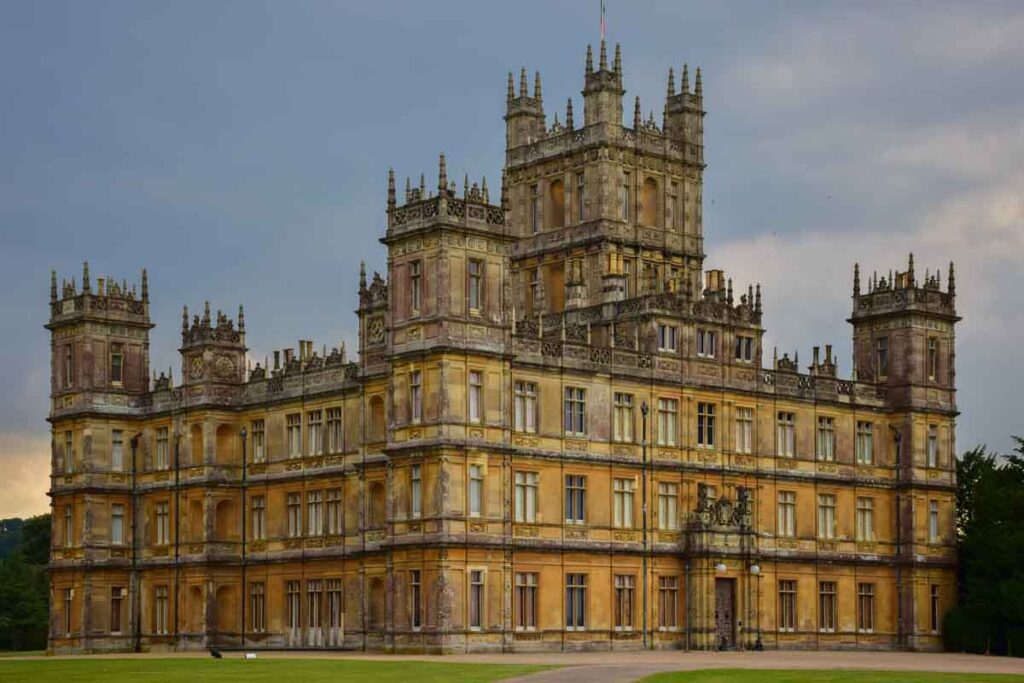 Financial Sustenance: The Lifeblood of Preservation
Restoring and maintaining a historic home is not just labour-intensive; it's also financially taxing. The Historic Houses Association helps owners navigate grants, loans, and other funding opportunities. This financial support is essential for the long-term viability of these homes, ensuring that they stand as testaments to history for years to come.
Cast Iron Features: Merging Aesthetic and Functionality
One might overlook the significance of features like cast iron guttering and pipes in historic homes, but these elements often play a dual role. They are functional necessities, ensuring proper drainage and structural stability and adding aesthetic charm. Intricately designed cast iron features are often found in Victorian and Edwardian homes, serving as decorative and practical elements. The Association advises on the preservation and, where necessary, the faithful replication of such features.
The Future of the Historic Houses Association
The challenges faced by the Association are ever-evolving, especially in a world increasingly dominated by modern architectural trends. Balancing the need for modernisation with the importance of preservation is a tightrope walk. But the Historic Houses Association is committed to ensuring that the UK's historic homes are not just relics of the past but vibrant parts of our cultural landscape.
In summary, the Historic Houses Association is a guardian of the UK's rich architectural legacy, ensuring that its landscape's historic homes are preserved, appreciated, and enjoyed by future generations. It is an organisation that embodies the saying, "To care for the past is to enrich the future."
Tuscan Foundry: Cast Iron Guttering and Pipes for Britain's Historic Houses Since 1893
Cast iron guttering and pipes are significant in restoring and conserving Britain's period and listed buildings. Their genuine look and resilient material guarantee a harmonious integration with historical architecture, preserving the aesthetic essence of these revered edifices.
Tuscan Foundry stands proud as one of the UK's premier suppliers of cast iron rainwater systems, playing a central role in preserving Britain's architectural gems. We've formed strong partnerships with national conservation organisations and renowned architects.
At Tuscan Foundry, we specialise in offering tailor-made, top-tier cast iron pieces that adhere to the stringent criteria for historic preservation. Boasting one of the most expansive collections of cast iron hopper heads, we're also equipped to produce bespoke patterns and castings tailored to the unique needs of your project.
For extensive and intricate endeavours, our team provides on-site cast iron guttering and drainage survey consultations (fees apply; please get in touch with us for details). With our unparalleled expertise, the structures we contribute to symbolise Britain's rich architectural lineage and are poised to withstand the ravages of time.