Do you know that feeling when you find something beautiful and valuable? Custom cast iron gutters are the perfect combination of form and function. Forget those dull, off-the-shelf gutters; it's time to treat your historic home to something special. Made-to-order bespoke cast iron gutters are crafted for your unique home and needs.
Bespoke Cast Iron Gutters: Blending Form and Function
If you own a historic home, bespoke cast iron gutters are perfect for seamlessly blending form and function. Custom-made to match your home's unique architecture, these gutters will handle keeping rain and moisture out of your basement or crawlspace in style.
An Investment in Quality
Made from durable cast iron, custom cast iron gutters will last decades with minimal maintenance required. While the initial cost may be higher than off-the-shelf aluminium or plastic gutters, cast iron gutters add value to your home and save you money in the long run. Their timeless look also means they won't go out of style.
Custom Craftsmanship
Skilled handcraft made-to-order cast iron gutters to your exact specifications. They are cast to match your home's lines, curves and contours for a perfect fit. Whether you want an ornate Victorian style or a more straightforward colonial look, bespoke cast iron guttering provides options to suit your home's character.
Superior Performance
Not only do custom-designed cast iron gutters enhance your home's appearance, but they also outperform standard gutters. Cast iron won't dent or warp; it can handle large amounts of rain and snowmelt. For the best form and function, made-to-order cast iron gutters are ideal when only the best will do for your period or listed home.
While an investment, bespoke cast iron gutters offer timeless style, durable quality and flawless performance for your home. For blending beauty and purpose, nothing compares to custom-made cast iron guttering. Your historic home deserves nothing less.
Benefits of Custom-Made Cast Iron Guttering
Custom-designed cast iron gutters blend form and function for historic homes.

Finding parts that match the historic architecture can be challenging if you own an older home. Standard gutters won't cut it. Custom cast iron gutters are crafted to suit your home's period, style and aesthetic, the exact specifications, blending in beautifully while handling roof water runoff efficiently.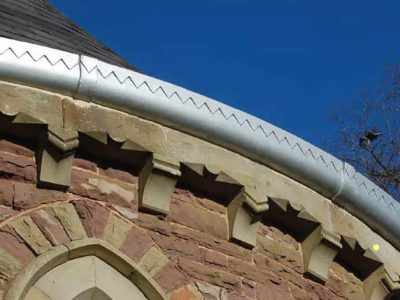 Custom gutters have several benefits over standard options. For starters, they're built to last. Cast iron is a highly durable material that can withstand the elements for decades. They're also visually appealing, with decorative designs that enhance a home's curb appeal.

Custom-made cast iron guttering seamlessly matches your home's historic style. Want a Gothic or Victorian look? Half-round or ogee profiles? Specific dimensions, curves and scrollwork? With custom designs, the options are endless. Skilled artisans craft each pattern piece by hand before casting for a perfect fit.

Suppose functionality is a concern; don't worry. Custom cast iron gutters work just as well as modern standard gutter systems, if not better, and proper installation by experienced professionals ensures optimal performance and minimizes leaks or clogs.

While custom-made cast iron gutters come at a higher upfront cost, their long lifespan and added property value make them a worthwhile investment for historic homes. Blending architectural heritage with modern function, they're a stylish and sustainable solution built to stand the test of time. Your historic abode deserves nothing less!
Cast Iron Gutters for Historic Homes and Listed Buildings
Cast iron gutters have been used centuries to channel water runoff from rooftops. Custom-made cast iron gutters for historic homes and buildings provide a period-appropriate accent that blends form and function.
Durability
Cast iron gutters stand the test of time. They are highly durable and long-lasting. Properly installed and maintained cast iron gutters can last 50-100 years or more. The material is resistant to dents, dings, rust, and corrosion. Cast iron only gets stronger over time as it develops an attractive patina. For historic structures, this durability and weathered look help maintain architectural integrity.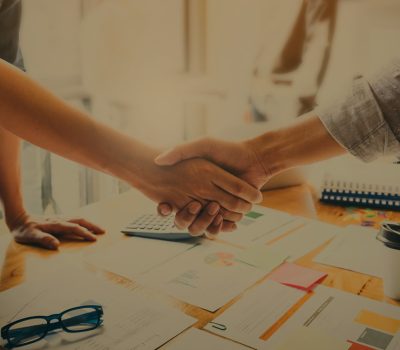 Custom Design
Bespoke cast iron gutters are made to your exact specifications. They can be crafted to match a particular style or period. Dimensions, profiles, and decorative elements are all customized to replicate your building's existing rainwater system. For renovating or restoring historic buildings, custom cast iron gutters provide an authentic look that helps preserve the original character, and properly installed cast iron gutters will continue functioning for decades with minimal upkeep.
If you want a gutter system to last a lifetime and beyond, custom cast iron is an excellent choice. For historic homes, bespoke cast iron gutters are the ideal solution to channel water runoff while maintaining the charm and architectural integrity of the structure. Blending exceptional durability, custom design, and low maintenance, cast iron gutters stand alone.
The Process of Creating Made-to-Order Cast Iron Gutters
The process requires skill, artistry, and patience to create bespoke cast iron gutters that perfectly match your historic home.
Design
The first step is looking at your building's images and photographs (or a site visit ) to obtain precise measurements and create technical drawings to ensure an exact fit.
Casting
Once the design is approved, the pattern shop creates wooden patterns and sand moulds to pour molten iron. As the iron cools, it hardens into your gutter shapes. The castings are then fettled or finished by grinding and polishing to remove imperfections.
Assembly and Checking
The individual cast iron gutter sections are floor factory assembled to ensure conformity with all fittings and any requested decorative elements like hopper heads, brackets, or downspouts to check that they will form a seamless, watertight gutter system.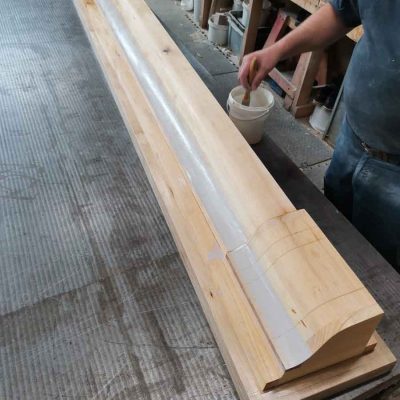 Site Visits and Quotation Visits for Cast Iron Gutter and Pipes
When considering made-to-order cast iron gutters and downpipes for your period home, site surveys and quotation visits are a service we can offer you or your contractor. These are chargeable daily and mileage rates (see form for details). Custom-made cast iron guttering and pipes require accurate measurements and specifications to ensure a perfect fit and flawless functionality.
Balancing Aesthetics and Longevity: Cast Iron Gutters Stand the Test of Time and Weather
So there you have it: custom-made and bespoke cast iron gutters are a stylish and practical choice for your historic home. While the initial investment may be higher than standard gutters, the long-term benefits to your home's architecture, character and resale value are well worth it.
Cast iron gutters stand the test of time and weather, lasting for generations. They add curb appeal and help maintain the integrity of period homes. If you're looking to blend form and function in a sustainable, eco-friendly way, bespoke cast iron gutters are the way to go. You'll rest easy knowing your period home is protected and preserved in style.