If you want a place to soak in history and culture, look no further than the Georgian city of Bath. This World Heritage City is best known for its natural hot springs and beautiful Georgian architecture, a testament to the city's past, lavishly lived by royalty and gentry.

These architectural gems are part of Bath's heritage that has withstood the test of time, but now it is up to us to ensure their survival. We must preserve these pieces of history for generations to come. In this article, we will explore the history of Bath's Georgian buildings and discuss how we can ensure their continued conservation today.
What Are Georgian Buildings?
The beautiful city of Bath, England, holds a unique and special place in the architectural world thanks to its Georgian Buildings. But what are Georgian Buildings, exactly?
Well, Georgian Architecture was the primary style used in Britain throughout the mid-18th century and into the 19th century. Generally, Georgian Buildings share similar characteristics such as regularity of design, balanced proportions, grandeur and grand scale, which is why they are seen all over Bath today.
The builders of this era used symmetry to create attractive designs and employed traditional materials like stucco plaster or contemporary materials like stone – all while drawing inspiration from the Classical revival period in Greece and Italy. The result is a kaleidoscope of beautiful buildings that take you back to that time.
The Story of the Georgian Builders in Bath
Bath is renowned for its stunning Georgian architecture. The story of this spectacular legacy begins with the 17th and 18th-century builders who left their mark on the city.
The Georgians were ambitious and creative architects, skilled in planning streets and squares, epitomising their era's gracious curves and grandeur. They used a unique honey-coloured limestone to construct their buildings, which gave the area its distinctive character.
Although the Georgian style has endured, it must be actively preserved to remain untouched by time. Governed by local legislation, conservation is a priority for all historic buildings in Bath; loving care must be taken to keep them standing tall in a rapidly changing world.
Rigorous standards are set to protect the city's architectural heritage, ensuring that original details are maintained while providing an environment where modern construction can fit comfortably into its surroundings.
Bath's Georgian buildings are a sight, from grand facades to ornately decorated stuccoed walls. However, preserving them requires great dedication and commitment from the local authority and residents alike.
Recent Conservation Efforts of Georgian Buildings in Bath
Do you know that the beautiful Georgian buildings in Bath are under constant care and attention? Its genuine Bath conservation efforts are ongoing to ensure the city stays the same stunning place we know it to be.
Local Conservation Groups
Firstly, local conservation groups like the Bath Preservation Trust have been hard at work since 1959, protecting and preserving buildings from the time of architectural splendour. These organisations bring together local public members to protect listed buildings and other parts of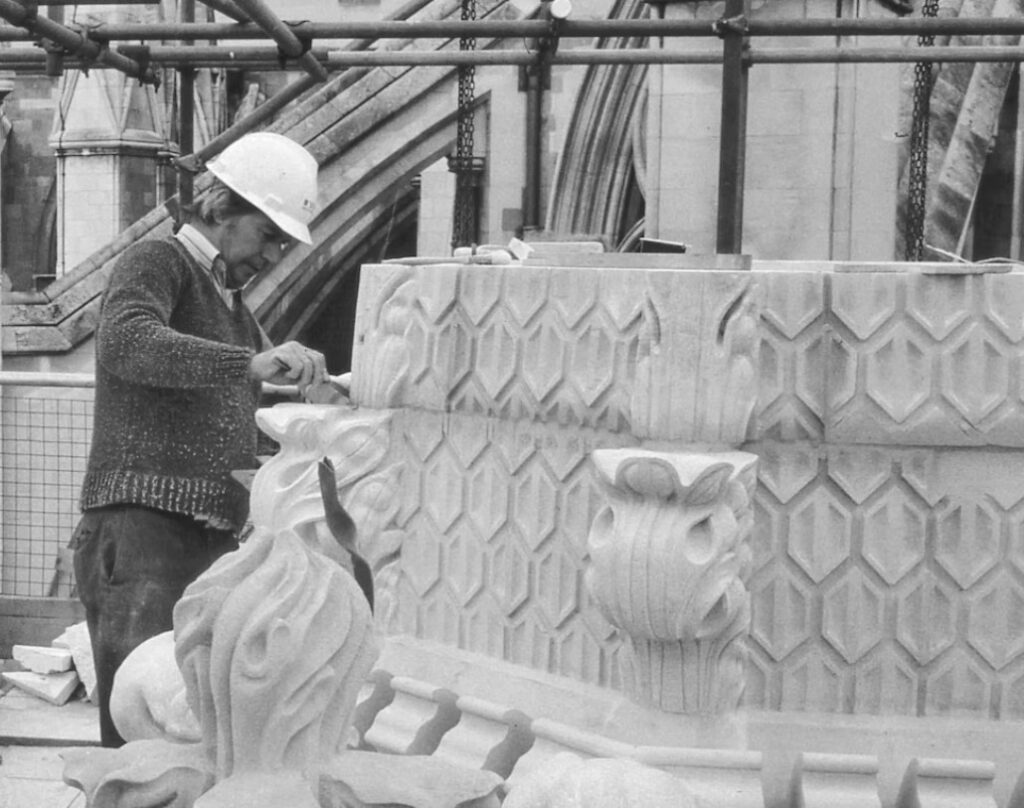 Bath's history. By collecting funds, advocating for grants, and running special events or fundraising campaigns, these passionate individuals ensure that Bath's Georgian buildings remain standing for generations.
Public-Private Partnerships
Another essential factor for retaining these heritage pieces is government funding. In 2017, a public-private partnership was formed between The National Lottery Heritage Fund and Historic England to help preserve a selection of Georgian buildings in the city centre. This partnership opened up a new funding stream, enabling local councils and owners alike to save properties from being lost through neglect or development. This was a game-changer: as per their estimates, over £20 million has been secured to safeguard over 150 historic buildings in the city so far!
These conservation efforts, by both public and private sources, are essential to preserving the architectural heritage that makes Bath such an iconic city in England!
Key Aspects to Consider When Undertaking Repairs and Conservation of Georgian Buildings
Preserving Bath's beautiful Georgian buildings is no easy feat, and certain aspects must be considered when undertaking repairs and conservation.
Structural integrity
For a start, it's essential to ensure the building's structural integrity, which requires a professional surveyor to assess the condition of the building and make recommendations. The most important things the surveyor will look at are the foundations, walls, roof and chimneys, plus any underpinning that may be required.
Respect for original design
When it comes to repairs, it's essential to respect the original design of the building and use similar materials as those originally used. That means you should use sandstone instead of limestone and Georgian-style bricks instead of modern ones. It also means being mindful of energy efficiency; for example, installing double glazing is not necessarily appropriate for a Georgian-style property.
Furthermore, restoration projects should be undertaken with great sensitivity so that any changes made are in keeping with their historical period. A good practice is to keep records related to your project, such as materials used for repairs or replacement, so that future owners can replicate the same style faithfully if necessary.
Necessary Materials for Repairs and Conservation: Bath - Cast Iron Guttering, Pipes and More
We can't talk about the conservation of Georgian buildings in Bath without mentioning the materials needed to repair and restore them.
Take gutters, for example. Since Georgians often use soft limestone for their construction, it's essential to use suitable materials that complement and protect the building. Many Georgian buildings have parapet guttering that feeds to lead or cast iron downpipes. Tuscan Foundry cast iron downpipes can be matched to the originals by bespoke copy casting, or we can offer suitable off-the-shelf solutions.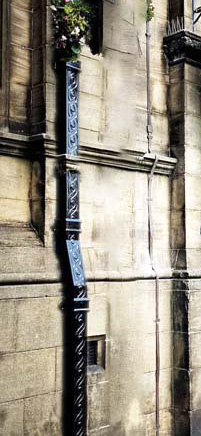 Cast iron downpipes come in a range of profiles, round, square and rectangular, along with various sizes to allow for varying building and roof sizes and rainwater run-off.
Lead downpipes are made to order for each project in our lead casting shop.
And when it comes to window frames, many Restore Bath-approved contractors use a bespoke wooden profile based on original designs. This allows for a much more accurate reproduction, down to the millimetre, than off-the-shelf profiles.
For external finishes like paint, lime or limewash is far more suitable than modern paints full of solvents and synthetic ingredients; they're incompatible with Georgian buildings. 
Sandstone should be chosen as flooring instead of more modern materials such as marble or granite, where possible.
In short: it sometimes takes a specialist touch to get those Georgian buildings back looking (and performing) as good as new!
Case Study: A Successful Conservation Project of a Georgian Building in Bath
If you're interested in seeing a successful example of conservation in action, look no further than the historic city of Bath. This vibrant city has long been home to some of the most beautiful Georgian buildings in the country, and today, those same buildings are being preserved for generations to come.
Take, for example, The Circus, a Grade I listed building designed by the famous neo-classical architect John Wood, the Elder. UNESCO has recognised its importance, and it is one of the most iconic features of the city of Bath.
But how did this project come about? Here's an overview:
In 2012, two local charities (The Bath Preservation Trust and The Society for the Protection of Ancient Buildings) launched an ambitious project to protect The Circus from further deterioration.
After extensive research and planning, a conservation strategy was implemented, including replacing rotted timbers, removing unwanted additions and repairing stonework using traditional methods and materials.
This work helped restore The Circus to its former glory and ensure its structural integrity for many years.

The success of this project is a testament to the hard work that goes into conserving historic buildings in Bath – something we should all be thankful for!
Georgian Architecture, Beauty in its Simplicity
Georgian architecture is an integral part of Bath's history, one we can admire today thanks to the conservation efforts of dedicated individuals and organisations. From brick and stone repairs to the installation of appropriate guttering and pipes, preserving our historic buildings is made possible by the contributions of experts, modern technology, and careful consideration of heritage and conservation.
The Georgian architecture of Bath has been elegantly preserved, ensuring that visitors and locals alike can continue to enjoy the beauty and cultural significance of the city's buildings for years to come. It's a testament to the ingenuity of the original Georgian builders and the dedication and hard work of those preserving their legacy today.