Have you ever wandered through an old churchyard and peered inside an ancient stone church, marvelling at the history? Chances are, if the church is still intact, it's thanks to the work of the Churches Conservation Trust. For over 50 years, this organisation has been preserving historic churches across England for you to enjoy.
You step inside one of the 350 churches under their care and are instantly transported back in time. Massive timber beams span the ceiling, medieval wall paintings peek out from behind the whitewash, and worn stone floors have dips where thousands have trod before you. These architectural time capsules give you a glimpse into the lives of those who built and worshipped here centuries ago.
Thanks to the Trust's ongoing conservation, you can appreciate these historic holy places for generations. Their dedicated team of architects, historians and craftspeople ensure water damage is repaired, roofs are rebuilt, and original features are uncovered and protected. So next time you explore an English village, venture into one of these preserved churches. Who knows what stories those walls could tell if they could talk?
Conserving Britain's Religious Heritage: An Overview of the Churches Conservation Trust
The Churches Conservation Trust is dedicated to preserving historic churches across England. Since 1969, the trust has taken over 350 churches under its care, ensuring these architectural and cultural treasures are maintained for future generations.
The CCT cares for churches no longer used for regular worship but still holds historical and architectural significance. Ranging from medieval to Victorian, these churches stand as a testament to builders' past craftsmanship and dedication. However, with regular congregations, many can afford ongoing repairs and restoration.
That is where the CCT comes in. Through fundraising, donations and grants, the trust finances essential structural repairs, conservation of decorative features, and improvements to make the churches more accessible. The trust's work ensures leaking roofs are mended, crumbling stonework repaired, and historic stained glass windows protected.
While conserving the church's physical structures, the trust promotes them as community hubs. Many churches host events like concerts, workshops, and children's activities. Some even offer meeting spaces for local groups. By opening the doors to churches for broader community use, the CCT gives these historic buildings a sustainable future and new purpose.
The Churches Conservation Trust protects Britain's religious heritage, from medieval marvels to Victorian gems. Through their care and imaginative repurposing, hundreds of historic churches that might otherwise be lost are preserved for future generations. Our national heritage depends on the work of charities like the CCT, guarding architectural treasures that have stood at the heart of communities for centuries.
Unlocking History: Providing Public Access to Hidden Architectural Gems
The Churches Conservation Trust is doing vital work preserving historic churches across England. Taking churches no longer used for regular worship and turning them into public spaces gives new life to architectural gems that might otherwise fall into disrepair.

Once a church comes under the care of the Trust, its team of experts gets to work conserving the building and its unique details. This means repairing damage from weather and time, ensuring the structure is sound, and protecting decorative features like stained glass windows, stone carvings or wall paintings.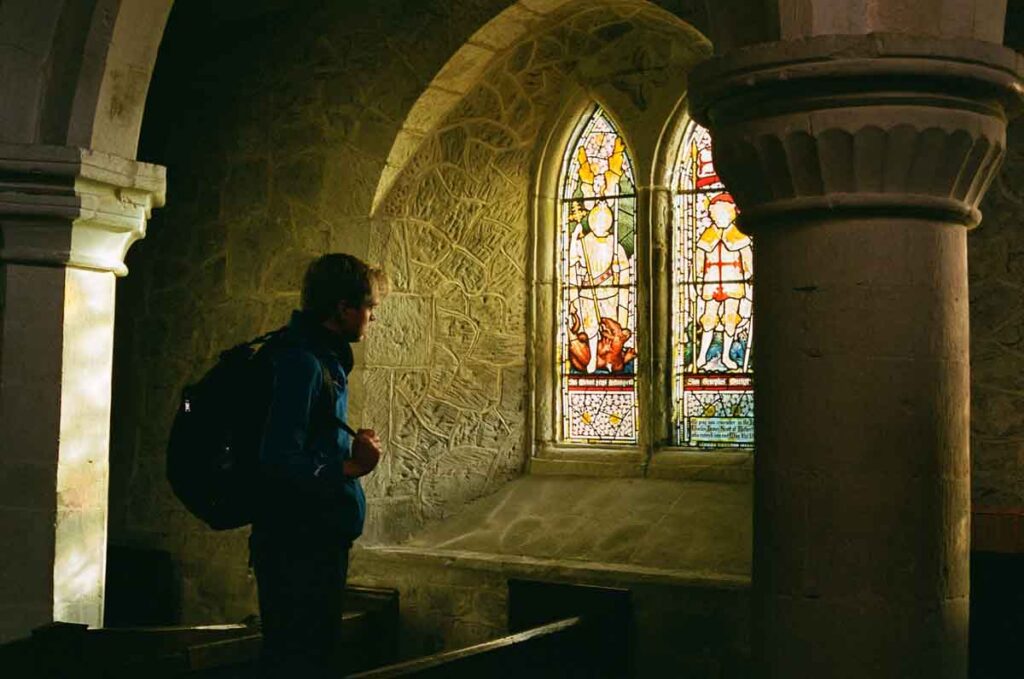 The Trust then opens the churches to visitors, unlocking previously hidden history. You can discover churches with origins from the 11th century to Victorian times, in styles from Romanesque to Gothic Revival. Some contain rare pre-Reformation features not found anywhere else.
Visiting these churches is a glimpse into the past and a chance to appreciate the craftsmanship of builders from long ago. The Trust offers free entry to their churches, so people of all backgrounds can experience these architectural and historical treasures.
Through their conservation and public access work, the Churches Conservation Trust keeps beautiful churches intact for future generations. Their dedication to heritage preservation is helping write the next chapter for buildings that have already stood for centuries. By opening the doors to these sacred spaces, they invite us all to be a part of their enduring story.
Saving at-Risk Churches: How the Trust Rescues Buildings in Danger
The Churches Conservation Trust works to rescue historic churches at risk of permanent closure or demolition. Rather than see these architectural treasures lost forever, the Trust saves them.
Saving At-Risk Churches
Churches that are no longer needed for regular worship are particularly vulnerable. The Trust seeks out churches facing an uncertain future that are of architectural significance or historical importance. Once a church is taken into the care of the Trust, its structural integrity is evaluated to determine what conservation needs to be done to prevent further deterioration. To stabilise the building, there are urgent repairs to roofs, windows, stonework and other features.
The Trust then works to find a sustainable new use for the church that will allow it to generate enough income to fund its ongoing maintenance and preservation. Some churches become community centres, libraries or office spaces. Others host cultural events, concerts or exhibitions. A few even become distilleries, climbing centres or co-working hubs. By transforming these historic churches into vibrant community spaces again, the Trust can save them for future generations to appreciate and enjoy.
Over 350 churches across England have been saved in this way, with new churches added each year. Thanks to the work of the Churches Conservation Trust, these beautiful historic places of worship have been preserved and given a new lease on life, allowing their architectural splendour and history to continue inspiring visitors for years to come. The Trust's innovative approach to conservation and sensitive adaptive reuse of churches is a model that has been emulated worldwide.
Through dedication and creativity, the Churches Conservation Trust rescues at-risk churches from an uncertain fate, preserving England's architectural and Christian heritage for all to experience. Their inspirational work ensures that these historic treasures are never lost.
Behind the Scenes: The Skilled Craftspeople Protecting Beautiful Buildings
The Churches Conservation Trust employs skilled craftspeople to preserve the architectural heritage of their historic churches. These talented individuals work behind the scenes to protect beautiful buildings that have stood for centuries.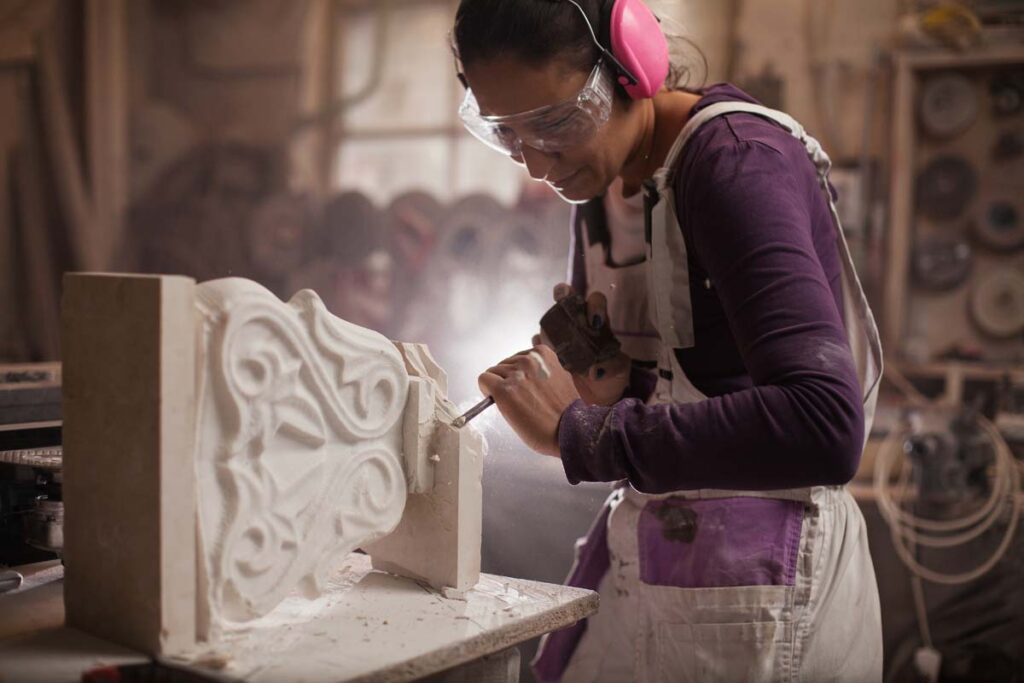 Stonemasons
Master stonemasons repair and restore intricate stonework, from crumbling gargoyles to weathered window tracery.

Using traditional techniques, they shape and fit new pieces of stone to replace missing or damaged sections. Their work helps ensure these churches will stand for future generations to admire.
Lead workers
Leadworkers specialise in restoring church roofs, from repairing leaks and gaps to reinstating stolen lead components. Working with this historic material requires immense skill and experience to custom-fit new lead elements like valleys, hips, and flashings. Their craft helps protect the wooden structures underneath church roofs.
Carpenters
Expert carpenters maintain and repair historic woodwork, including timber roof trusses, bell frames, and tower staircases. Using hand tools and traditional woodworking methods, they splice new timber into existing structures and rebuild deteriorating elements. Their craft is essential for supporting and stabilising churches.
Stained Glass Conservators
Stained glass conservators preserve the delicate art of historic stained glass windows. They stabilise damaged sections, re-lead and re-putty glass panels, and restore protective glazing. Undertaking highly specialised repairs, they revive faded details and colours to maintain the beauty of stained glass. Their work protects these windows for future appreciation.
Through the skill and dedication of these craftspeople, the Churches Conservation Trust safeguards architectural and cultural treasures that make historic churches unique. Their behind-the-scenes work allows these buildings to endure and continue inspiring wonder in all who visit them.
The Future of Church Preservation: New Projects and Partnerships to Safeguard More Sites
The Churches Conservation Trust has an ambitious vision for the future to safeguard even more historic churches across England. Through new partnerships and funding initiatives, the Trust aims to take on additional churches each year and open them up to communities.
New Partnerships
The Trust is forging partnerships with dioceses and community groups to find sustainable new uses for churches in their care. The churches can become hubs for community events, education, and enterprise by working with local organisations. The Trust provides grants and support to help get new community initiatives off the ground.
Some successful partnerships have transformed churches into community centres, performance spaces, and cafes. St. Peter's Church in Liverpool now hosts tv productions, concerts and exhibitions. All Saints Church in Newcastle is a popular cafe, with income generated to help fund the building's upkeep.
Funding Conservation
To fund vital conservation and repair work, the Trust relies on donations from individuals and organisations. Recently, a grant from the National Lottery Heritage Fund supported urgent repairs at 12 churches, while local fundraising campaigns have raised money for specific churches.
The Trust's endowment fund provides essential financial support yearly, but additional donations are always needed. People who value England's architectural and cultural heritage can donate to or adopt a church to help ensure its preservation for future generations.
Through creative partnerships, community engagement and fundraising, the Churches Conservation Trust is securing the future of many historic churches that might otherwise be lost. The Trust is preserving an essential part of England's history and identity by giving these architectural treasures a sustainable future. The future looks bright for churches in their care.
Preserving Britain's Christian Heritage – One Church at a Time
So next time you explore the British countryside and stumble upon an old church, there's a good chance it's still standing, thanks to the Churches Conservation Trust. Protecting these architectural gems for future generations ensures that Britain's Christian heritage lives on. Their work allows you to step inside history and connect with the faiths of the old. So if their mission speaks to you, consider donating or volunteering your time. We can preserve these stone sanctuaries and share their stories for centuries. After all, in a rapidly changing world, it's comforting to find places that stand the test of time.
Tuscan Foundry: Cast Iron Gutters and Pipes for Church Conservation Projects
Since 1893 Tuscan Tuscan Foundry has specialised in crafting and supplying high-quality architectural cast iron and steel products, including cast iron rainwater systems, cast iron guttering, cast iron pipes, and ornamental ironwork. Our products hold great relevance in church conservation projects throughout the UK. Cast iron rainwater systems, such as gutters and downpipes, are crucial for preserving the structural integrity of historic churches by efficiently channelling rainwater away, preventing damage and dampness.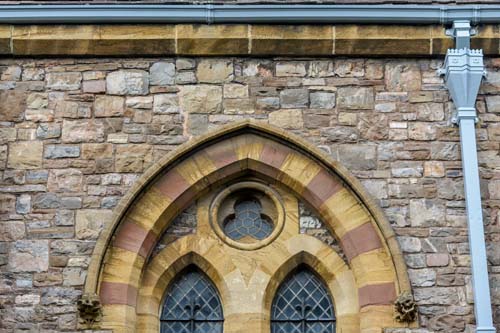 Tuscan Foundry's ornamental ironwork, including gates, railings, and decorative features, adds authenticity and enhances these cherished ecclesiastical buildings' aesthetic appeal and historical character.