As the saying goes, they don't build them like they used to. This couldn't be truer when it comes to period and old buildings. These structures often showcase distinctive architectural elements and superior craftsmanship that demand meticulous conservation. One such vital component is the rainwater system, primarily the cast iron guttering.
Cast iron guttering has been a quintessential part of building construction for centuries, appreciated for its longevity, robustness, and aesthetic appeal. However, with climate change bringing more frequent and heavier rainfall, ensuring that these gutters are up to the task is becoming crucial. Choosing the correct size and profile is fundamental to maintaining old buildings' architectural integrity and ensuring efficient water management.
Understanding the Role of Guttering
Before diving into the specifics, it's essential to understand the pivotal role of guttering systems. They collect and channel rainwater away from the building's structure, protecting the foundations, preventing dampness, and mitigating soil erosion.

The capacity of the gutter system should correlate with the volume of rainwater it's likely to handle. This becomes increasingly crucial in the face of climate change, which, as data suggests, leads to higher volumes and intensities of rainfall.
Choosing the Right Size Cast Iron Guttering
Determining the correct size of cast iron guttering is not a one-size-fits-all process. It depends on various factors, including the roof size, pitch, and local climate. Generally, old and period buildings have larger roof areas and may require larger gutters.

Gutter sizes are traditionally calculated based on the assumption that the heaviest rainfall does not exceed 25mm per hour. However, climate change trends show increased rain intensity, so it's sensible to consider a higher volume when sizing gutters, such as 30mm or even 40mm per hour.
Professionals use a gutter sizing formula that considers the roof area, the pitch, and the rainfall intensity. This formula helps to provide a theoretical maximum flow rate for a given roof, allowing you to choose the right gutter size.
Selecting the Appropriate Cast Iron Gutter Profile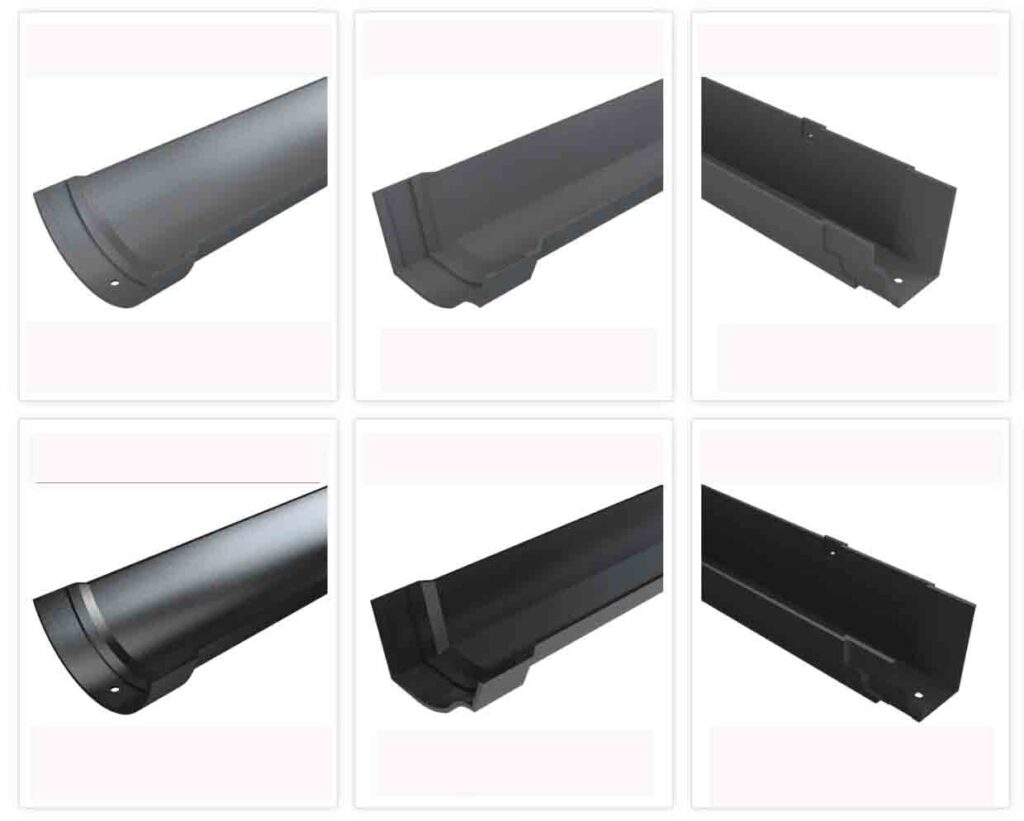 After sizing, the profile or shape of the gutter comes next. Cast iron gutters come in various profiles, the most common being half-round, beaded half-round, and ogee. The profile doesn't just contribute to the aesthetics but also affects the flow rate and capacity.

Ogee-shaped gutters offer more capacity than half-round ones, given their unique 'S-shaped profile, which could benefit regions experiencing high rainfall. However, matching the original shape of period buildings is crucial to maintain their authentic look.
While size and profile are essential, the quality of cast iron is also pivotal. It should be high-grade, durable, and rust-resistant. Poor-quality iron or improperly installed gutters will inevitably lead to leaks, causing structural damage over time.
Ensure you have a paint finish suitable for your location and climate. Owners of properties situated closer to the coast should pay particular attention to correct maintenance schedules, the quality and the type of paint applied to their cast iron gutters and pipes. (For Details on Coastal Paint Finishes for Cast Iron Guttering).
Installation and Maintenance
Proper installation is as important as selecting the right size and profile. The gutter should have a slight gradient to facilitate water flow towards the downpipe. The brackets should be spaced correctly to prevent sagging.
Maintenance is vital to prolong the life of cast iron gutters. Regular cleaning, painting, and rust prevention measures are imperative. Monitor the gutters for wear or damage, especially after heavy rainfall.
Given the unique needs of period and old buildings, as well as the impact of climate change on rainfall patterns, consulting with a professional can ensure you make the best choice. Since 1893 Tuscan Foundry has been creating and supplying drainage products and rainwater systems for period buildings. Either from drawings and photos or via an on-site visit, we can assess the structure, the local climate, and the building regulations to suggest the most suitable cast iron guttering system.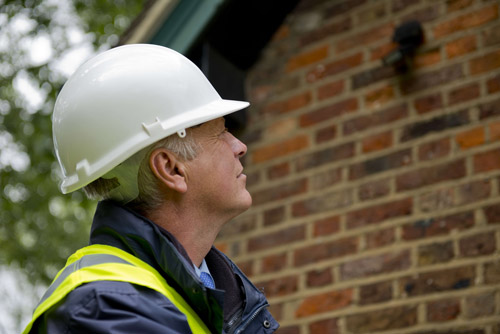 In conclusion, specifying the correct size and profile for cast iron guttering in period buildings amidst climate change is a careful balancing act. It demands an understanding of the building's architecture, local weather patterns, and the implications of climate change. By striking this balance, we can protect and preserve these historical structures for generations.