Suffolk has a rich architectural history stretching over a thousand years, from medieval churches to Tudor farmhouses to Victorian town halls. But as time marches on, many of these historic structures have fallen into disrepair or face threats from development. You've probably driven by many of these places without realizing the stories they hold within their walls. Lucky for us, people are working to preserve Suffolk's most treasured historic sites and bring new life to places that have long been neglected.

Through conservation projects, big and small, we have the chance to save our history and build a better future at the same time. Keep reading to learn about some of Suffolk's most exciting restoration work and how you can support efforts in your neighbourhood. The past is worth preserving, but the future is ours to shape.
Suffolk's Architectural Heritage: A Rich History
Suffolk has a rich architectural history spanning over 1,000 years. From medieval churches to post-modern buildings, the county has examples of almost every architectural style.
Suffolk's churches showcase a range of periods, from Norman round-tower churches to 15th-century perpendicular Gothic. St. Edmundsbury Cathedral, with parts dating to the 12th century, is a stunning example of medieval Gothic architecture—wool churches, funded by the medieval wool trade, feature elaborate stone tracery and ornate timber roofs.
Timber-framed buildings were famous from the 15th to 17th centuries. Many fine examples still stand, like the Ancient House in Ipswich. During the Georgian era, stately homes and country houses were built across Suffolk. Orwell Park and Helmingham Hall are two of the grandest.
During the industrial revolution, sawmills, maltings, and warehouses were erected. Some former malthouses and mills have been repurposed into housing and offices, preserving their historic character.
Post-modern and 21st-century buildings showcase modern materials and bold forms. The New Wolsey Theater in Ipswich is an iconic example with its metallic curves. The BT building, also in Ipswich, was one of the UK's first environmentally-sustainable office blocks.
From Suffolk's big skies to its hidden byways, the county's architecture is a chronicle of times past and a foundation for the future. Suffolk can build on its rich architectural legacy by preserving more historic buildings while developing a sustainable future. History and the future can co-exist in harmony through sensitive, thoughtful design.
Notable Historic Buildings and Landmarks
Suffolk is filled with notable historic buildings and landmarks that showcase its architectural heritage and history. Some standouts include:
Framlingham Castle
Framlingham Castle is a Norman castle built in the 12th century. For over 400 years, it was the stronghold of the Howard family, one of the most powerful families in England. Today, the mere remains of the once magnificent castle still stand, giving visitors a glimpse into the lives of the Howards and what life was like in a medieval castle.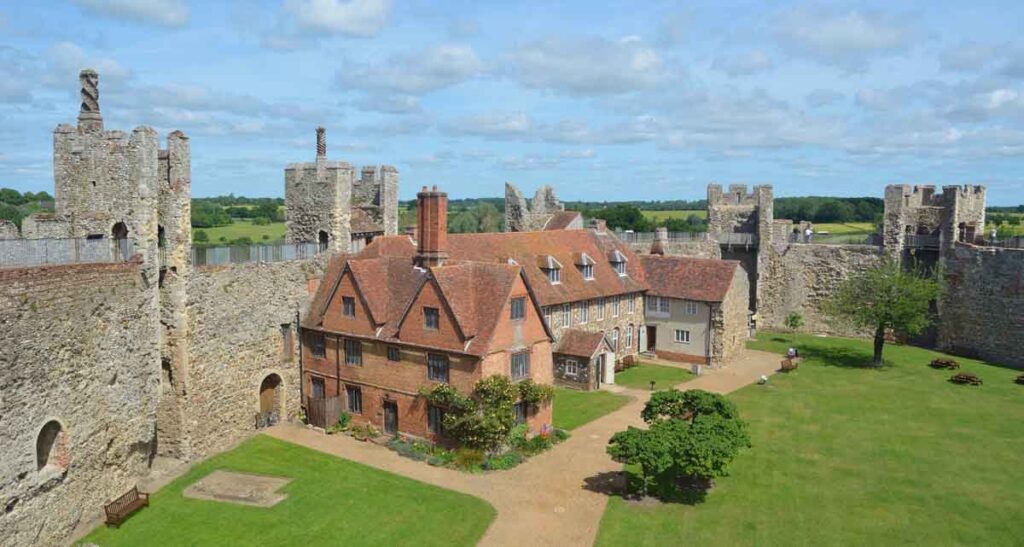 St Edmundsbury Cathedral
St Edmundsbury Cathedral, with architecture spanning the 15th to 16th centuries, is a stunning example of medieval Gothic architecture. The cathedral honours St Edmund, the former king of East Anglia, who was martyred in 869 AD. The cathedral's Angel Tower offers panoramic views of Bury St Edmunds and the surrounding countryside.
Christchurch Mansion
Christchurch Mansion, built in the 16th century, is one of the finest Tudor houses in East Anglia. Set within rolling parkland, the red brick mansion has grand rooms, timbered walls, and a magnificent spiral staircase. The mansion's art gallery displays paintings from famous artists like Gainsborough. The mansion's knot gardens and a mulberry tree planted in 1610 provide a peaceful oasis in the heart of Ipswich.
Suffolk offers a wealth of historic buildings and landmarks to explore, from medieval castles to Tudor mansions. By protecting these architectural and cultural treasures, Suffolk can showcase its rich history while developing sustainably for future generations.
Conservation Efforts to Preserve Suffolk's Past
Conservation efforts are underway to protect Suffolk's architectural heritage. Historic buildings have been preserved and restored, ensuring their stories live on for generations.
Restoring Ipswich's Ancient Houses
Some of Britain's oldest inhabited houses are found in Ipswich, with timber-framed buildings dating back to the 14th century. The Ipswich Ancient House Museum has restored several medieval homes, including a Tudor merchant's house and a Victorian mansion. Visitors can experience life for Suffolk residents over 600 years ago.
Similar conservation projects are happening across Suffolk. In Lavenham, one of England's best-preserved medieval villages, the Guildhall was repaired in the 1980s and now serves as a museum and event space. Nearby, the 15th-century Little Hall received a facelift to restore its original brick and timber exterior. And in Long Melford, Kentwell Hall's Tudor grandeur was revived through renovations of its moat, gardens and outbuildings.
New Life for Disused Buildings
Giving a new purpose to unused historic structures is vital to their longevity. Several churches have been transformed into community hubs, like St. Mary at the Quay in Ipswich, now an arts and events venue. Wool towns mills, and maltings have also been redeveloped into apartments, shops, restaurants and galleries. The renovation of these industrial buildings honours East Anglia's manufacturing past while meeting modern housing and commercial needs.
Suffolk's architectural gems are being preserved through careful restoration and adaptive reuse despite changing times. Suffolk has found the perfect balance between conservation and progress by championing its heritage while embracing the future. Its historic buildings remain at the heart of communities, continuing to shape Suffolk's character for generations.
Adaptive Reuse: Giving Old Buildings New Life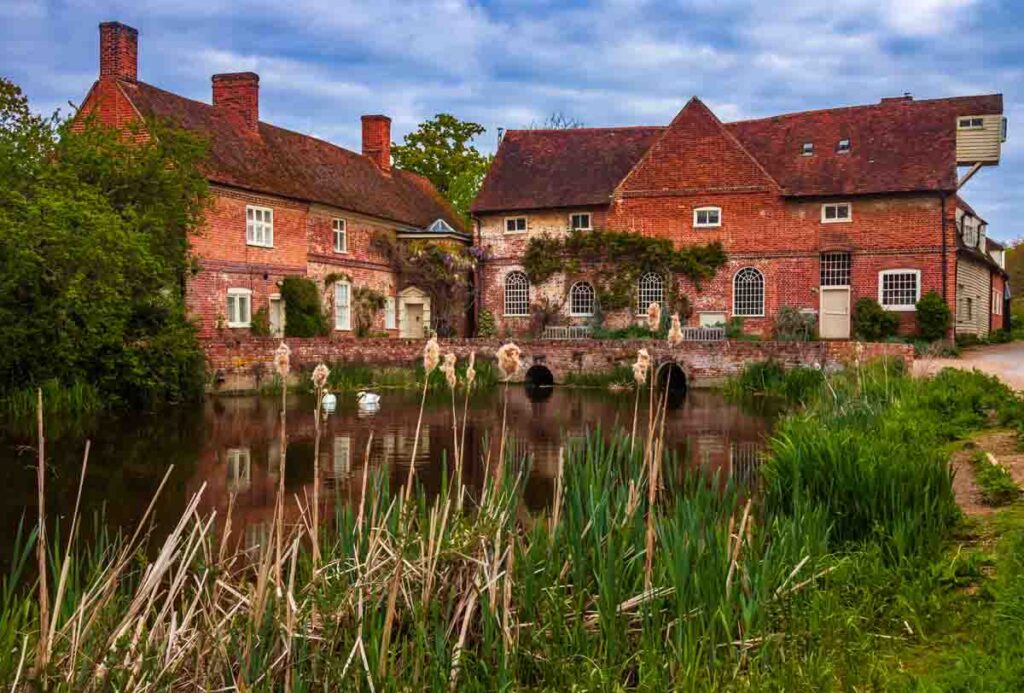 Adaptive reuse refers to taking old, unused buildings and giving them a new purpose. This is an eco-friendly way to preserve history while still allowing progress. Suffolk has some shining examples of successful adaptive reuse projects.
Flatford Mill
Flatford Mill, nestled in the heart of Dedham Vale in Suffolk, is prominent in British art history. Immortalized in the 19th century by renowned artist John Constable, particularly in his iconic painting "The Hay Wain", the mill and its idyllic surroundings became synonymous with the Romantic landscape movement. The mill was originally used for grinding grains on the River Stour. Today, managed by the National Trust, Flatford Mill is a cherished heritage site attracting art enthusiasts, historians, and nature lovers. It also serves as an educational centre for environmental and art studies.
The Granary
A former grain warehouse in Sudbury, Suffolk, was converted into a complex with apartments, restaurants, shops, and a hotel. The 19th-century red brick building had been vacant for years before reopening as The Granary in 2016. Keeping the original architectural details like oversized windows, exposed beams, and cast-iron columns gives the space a stylish industrial feel. The Granary has become a social hub, showing how adaptive reuse can benefit the community and local economy.
Other examples of adaptive reuse in Suffolk include a school turned into housing, churches converted into cultural centres, and an old prison now used as office space. Suffolk is keeping its cultural heritage alive by finding new purposes for historic landmarks. These revamped buildings also reduce waste and environmental impact, as fewer new structures need to be built.
Adaptive reuse is ideal for any place with a rich architectural legacy. When done well, it provides an opportunity to blend the old and new, meeting modern needs while honouring the past. For Suffolk, adaptive reuse has been vital to sustaining its long and storied history. The future remains open, but adaptive reuse helps ensure that the county's most valuable landmarks stand firm for future generations.
Building for the Future While Honouring the Past
Suffolk's architecture has been shaped by its history, and today's builders are working to honour that past while developing for the future.
Building for Tomorrow
New construction in Suffolk aims to meet modern needs while respecting the area's architectural heritage. Many historic buildings have been adaptively reused and converted into homes, shops, restaurants and more. New builds often incorporate traditional materials like brick, slate, and flint and conventional styles like Georgian and Victorian.
Sustainable building practices are also becoming more common. Energy-efficient materials, solar panels, and innovative home technology are being integrated into new homes. Some historic buildings have even been retrofitted with these eco-friendly upgrades. Suffolk's architecture has persevered for centuries, and today's builders want to ensure it lasts for generations.
At the same time, Suffolk is seeing innovative new designs. Contemporary homes with an industrial flair have popped up, using materials like steel, concrete and lots of glass. New public buildings like theatres and libraries often have a sleek, modern style. While change can be difficult, Suffolk's ability to embrace both the historical and cutting-edge will be critical to its architectural evolution.
Honouring the Past
Many historic buildings in Suffolk have been preserved and restored. Organizations like The Suffolk Preservation Trust work to save at-risk properties and find new purposes for them. Some have been turned into museums, like Kentwell Hall and Moyse's Hall Museum, educating visitors about Suffolk's history in an authentic setting.
Protecting Suffolk's architectural heritage is an ongoing effort that requires residents' and visitors' support. By promoting preservation, patronizing businesses in historic buildings, and advocating for sensitive development, everyone can play a role in conserving Suffolk's past while enabling its future. The county's architecture has been centuries in the making, shaped by generations, and together we can ensure it endures for generations to come.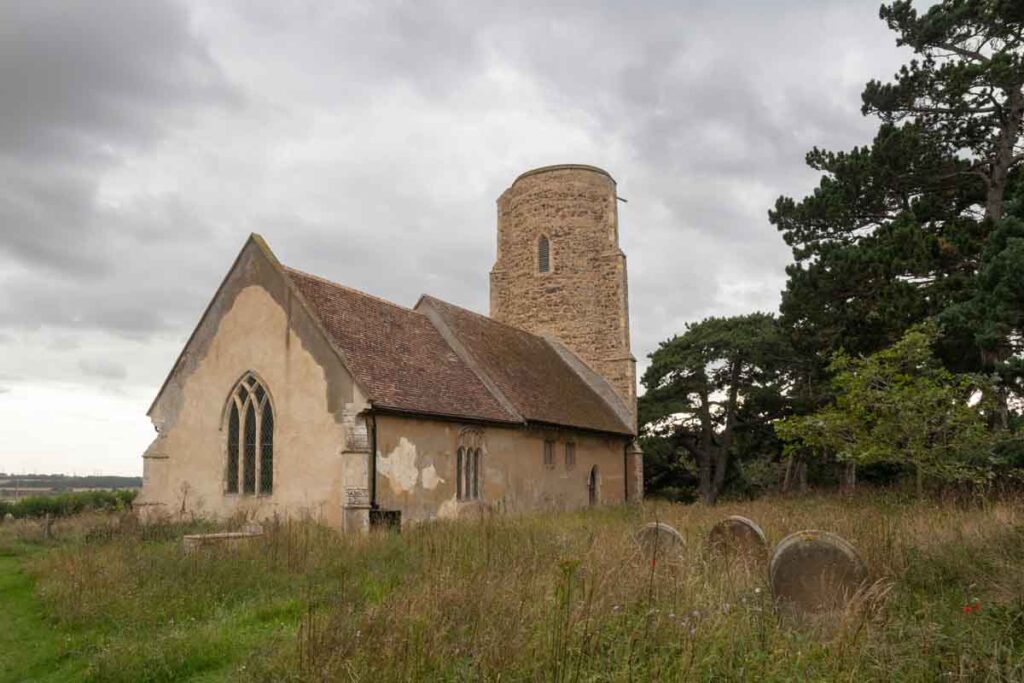 Suffolk – Steeped in History, But Not Stuck in the Past
So there you have it, a glimpse into Suffolk's rich architectural past and the efforts underway to preserve it for future generations. While progress marches on, it's comforting to know that not all traces of history will be lost. Through the passion and dedication of local organizations and individuals, the county's most significant historic buildings will stand for centuries to come as a reminder of where we came from. At the same time, contemporary new builds point to an exciting future filled with opportunity. Suffolk may be steeped in history, but it's not stuck in the past. By valuing both the old and the new, this unique corner of England manages to stride confidently into the future while keeping one foot firmly planted in the past. I don't know what is if that's not the best of both worlds.
Tuscan Foundry: Preserving Suffolk's Historical Edifices with Authentic Cast Iron Guttering & Pipes
In the heart of Suffolk, where historical and listed buildings paint a portrait of timeless elegance, Tuscan Foundry stands as a trusted partner in building conservation. Our expertise in supplying high-quality cast iron guttering, pipes, and hopper heads ensures that these iconic structures' aesthetic and structural integrity is meticulously preserved. Tailored to the unique demands of heritage conservation, Tuscan Foundry's components seamlessly blend durability with authenticity, cementing their reputation as the go-to choice for restoration projects across Suffolk's architectural gems.