You know that feeling you get when you walk into a historic building? The sense of wonder as you gaze up at intricate architectural details crafted by artisans of yesteryear. For those tasked with restoring and renovating listed civic buildings in the UK, being surrounded by history is a daily experience. But along with the joy of uncovering hidden gems comes the weighty responsibility of preserving national heritage. Balancing modern needs with historic authenticity requires patience, expertise, and no small amount of determination.
Restoring listed buildings is not for the faint of heart. Strict regulations govern every decision to ensure changes are sympathetic to the original character and design. Despite challenges that often seem insurmountable, seeing these civic landmarks open their doors once more reminds us that some things are worth fighting for. The stories held within their walls are not meant to gather dust but to inspire new generations. Though times may change, the timeless beauty of historic architecture endures.
The Importance of Preserving Historic Civic Buildings
Preserving historic civic buildings allows modern generations to connect with their community's past. These architectural time capsules stand as living monuments to what came before, reminding us of key events in our shared history.
Restoring listed buildings requires specialised skills and knowledge to maintain their historic integrity. Craftspeople meticulously repair or replace damaged elements to match the original materials and construction methods. For example, they may use lime mortar and plaster, timber framing, lead or slate roofing, and decorative finishes like stencilling or gilding.
Such restorations often face challenges in adapting buildings for modern uses while respecting their historic character. Installing essential services like plumbing, electrical, heating, and insulation must be done sensitively. Spaces get reconfigured to accommodate contemporary activities, all while preserving key features. Compromise and creativity are key.
Successfully restored civic buildings become vibrant community hubs. Town halls host public events and government functions. Libraries house knowledge and bring people together. Museums educate future generations about local history and culture. Protecting the places that shaped us ensures our communities' stories endure and inspire.
Though demanding, preserving our architectural heritage is a vital and rewarding undertaking. These buildings stand as custodians of memory, their walls whispering of the events that unfolded within. They ground us in our shared identity and values, reminding us of the hardships overcome and the progress yet to be made. Our historic civic buildings deserve safeguarding for the future. Their testimony must endure.
Common Challenges in Restoring Listed Buildings
Restoring a listed building is no easy task. Many challenges come with renovating historic structures to their former glory.
Cost
The cost of restoring listed buildings is often far higher than new builds. Specialised materials and craftsmanship don't come cheap. Grants and tax incentives can help fund projects, but costs regularly exceed budgets.
Restrictions
Strict regulations govern changes to listed buildings to preserve their historic character. This can slow down projects and limit particular renovations. Even small details like window styles or brickwork require approval. While frustrating, these rules are in place to protect Britain's architectural heritage.
Structural Issues
Centuries-old buildings weren't constructed to today's standards and often need extensive structural repairs. Rot, rust, and instability threaten the integrity of the building. Temporary support or even dismantling and rebuilding sections may be required to ensure safety.
Modernisation
Installing modern amenities like wiring, plumbing, and climate control in historic buildings poses challenges. These systems must be integrated sensitively to avoid damaging existing architectural details. Creative solutions are needed to serve modern needs while maintaining a building's historic fabric.
Restoring listed buildings is challenging but rewarding work. With patience, skill, and respect for heritage, these civic landmarks can thrive for generations, serving as a living link between past and present. The challenges are significant, but so are the rewards of preserving history.
Case Studies of Successful Historic Building Restorations
The restoration of historic buildings is challenging work, but when done well, the results can be tremendously rewarding. Several successful UK restoration projects provide insight into best practices.
(Cardiff University, Wales)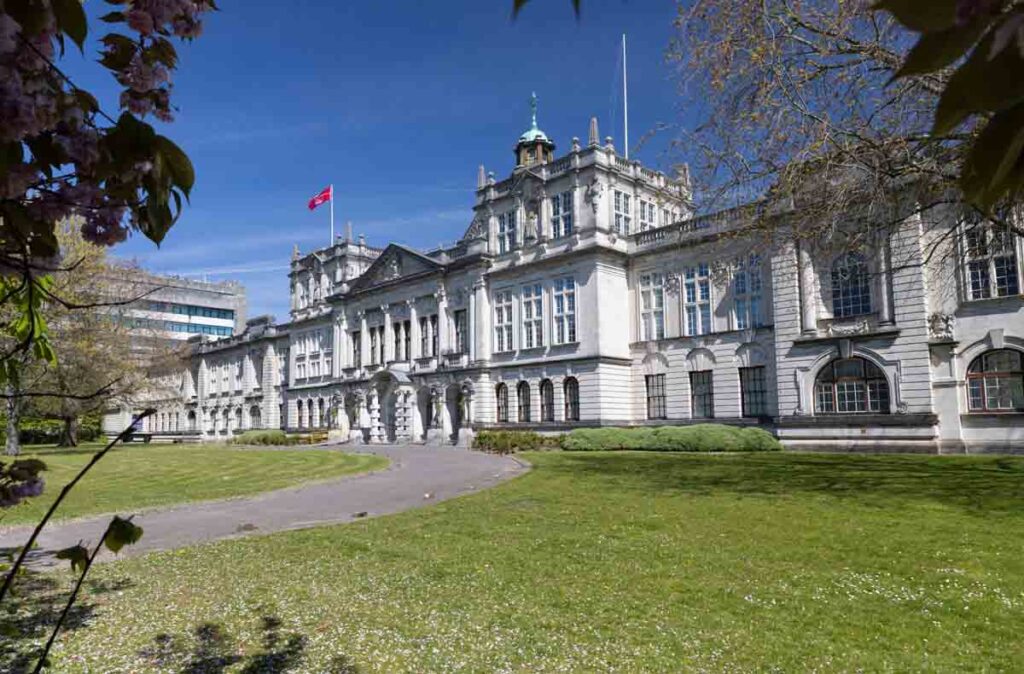 The Royal Festival Hall
London's Royal Festival Hall, a postwar modernist concert venue, was restored and reopened in 2007. The £120 million project focused on improving acoustics, accessibility, and amenities while preserving the building's iconic architecture. Care was taken to retain original details like wood panelling and auditorium seating. The restoration has been hailed as a model of balancing preservation with modern needs.
The Scottish Parliament
The Scottish Parliament building in Edinburgh, which opened in 2004, skillfully incorporated the historic remains of the Old Royal High School into a modern democratic assembly. The £500 million project preserved parts of the school's facade and central hall, blending them seamlessly with a new plenary chamber, offices, and public areas. The result symbolises Scotland's heritage within its modern political institution.
St. Pancras Renaissance London Hotel
Once slated for demolition, St. Pancras train station was restored and expanded in the 2000s to accommodate high-speed rail. The attached Midland Grand Hotel was renovated into a luxury accommodation, preserving historic details like marble staircases, wood-paneled hallways, and a spectacular vaulted lobby ceiling as part of the project. The £250 million restoration helped revive the area and demonstrated how landmark buildings can find new life.
When restoring historic civic structures, the keys to success are securing adequate funding, hiring experts in preservation and architecture, balancing modern needs with heritage, and ensuring the restored building has a sustainable role and purpose for its community. With vision and care, historic buildings can serve as living monuments for generations.
Creative Solutions for Funding Restoration Projects
Creative solutions are often needed to fund the restoration of historic buildings. Government grants and private donations only go so far. As the owner of a listed building, you must tap into other resources to finance costly renovations vital to preserving your piece of history.
Crowdfunding Campaigns
Many historic building owners have turned to crowdfunding websites like Kickstarter, Indiegogo, and Patreon to raise money from many small donations. Create a campaign explaining your restoration project and offering rewards for different funding levels. Promote your campaign through social media and local press to spread the word. Crowdfunding is a great way to gain public support and raise awareness of your building's historical significance.
Event Rentals
Do you have spaces suitable for events? Renting out your building for weddings, parties, conferences, or other events is an easy way to generate revenue for restoration work. Price rentals competitively, but don't undervalue your space. Work with local event planners and vendors to help book events. Many couples love the idea of getting married in a historic venue.
Merchandising
Sell merchandise featuring images of your building or information on its history and architecture. T-shirts, mugs, postcards, and prints are easy to produce and popular with visitors. Set up a gift shop on-site or sell items through your website and social media. All proceeds from merchandising go directly to your restoration fund.
Corporate Sponsorships
Large companies, especially those in the building and preservation industries, may sponsor part of your restoration project. In exchange, you provide advertising and promotional opportunities. Their support lends credibility to your campaign, and the tax write-off also benefits them. Pitch companies a tailored sponsorship package highlighting the marketing potential and community goodwill.
With time and effort, you can secure funding to restore and preserve your historic building for future generations. Think outside the box, and don't be afraid to try new avenues for raising money. Where there's a will to save history, there's a way.
The Future of Civic Building Preservation in the UK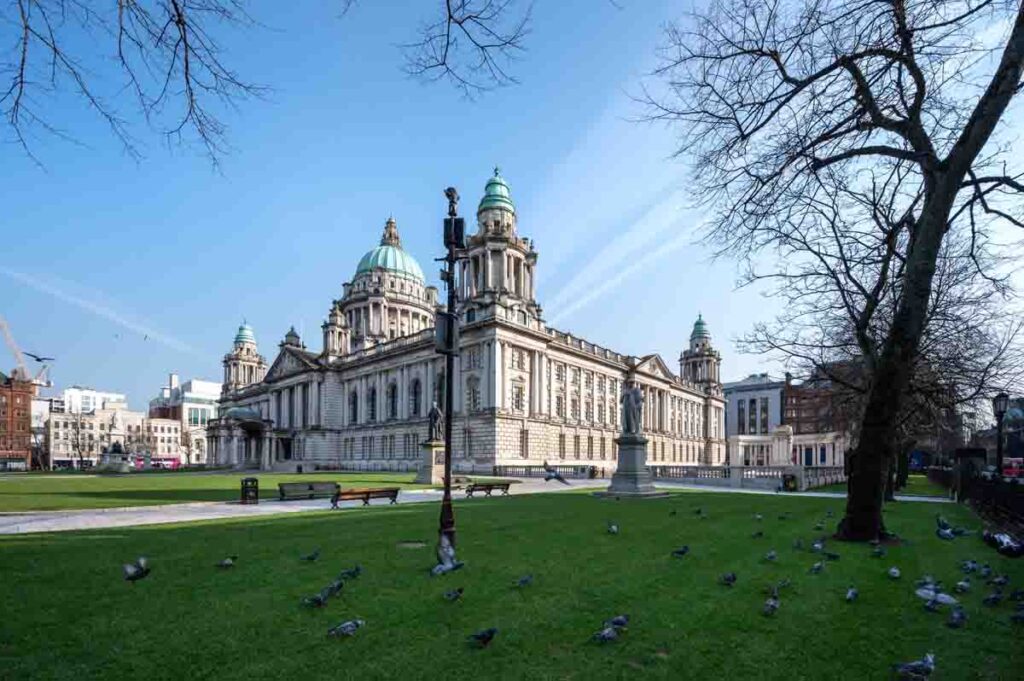 The future of civic building preservation in the UK looks bright. Government funding and incentives, increased public interest, and new technologies are all helping to ensure these civic treasures survive and thrive for generations to come.
Government Support
Government agencies like Historic England, Cadw (in Wales), and Historic Environment Scotland provide grants and funding for the restoration and maintenance of listed 
buildings. They also offer tax relief for owners and guidance on sensitive, historically appropriate renovations. With government support, more civic buildings will be rescued from dereliction and given a new lease on life.
Public Interest
There is growing public interest in history, architecture, and cultural heritage tourism. Beautiful historic libraries, town halls, schools and more are being opened for public use and enjoyment. When people can experience these buildings firsthand, it fosters appreciation and a desire to protect them. Some buildings now offer tours, events, and community spaces, increasing their value to locals and attracting visitors from afar.
New Technologies
New technologies like 3D scanning, virtual reality, and building information modelling (BIM) provide valuable tools for restoration. They can capture intricate details, detect structural issues, and help plan and visualise projects. These technologies take the guesswork out of restoration, ensuring work is done sensitively and appropriately based on facts. They also provide a digital record of buildings for future generations.
With optimism and the proper support, civic buildings that have stood for centuries can stand for centuries more. Government funding, public interest, and new technologies are coming together to make historic preservation a priority and passion in the UK. The future is bright for these monuments of Britain's vibrant history.
Preserving Our Architectural Heritage: Honouring the Effort Behind Historic Civic Buildings
So next time you're admiring one of the UK's historic civic buildings, take a moment to appreciate the immense effort that goes into preserving our architectural heritage. These buildings stand as a testament to times past, but they require constant care and investment to withstand the test of time. Though the challenges of restoring listed buildings can seem immense, the rewards of protecting history and creating community spaces for future generations are well worth the effort. Our civic buildings represent the heart of cities and towns across the UK, connecting us to our shared history in a way that inspires civic pride. With continued support, these architectural treasures will stand for centuries to come as a reminder of the legacy we inherit and build.
Tuscan Foundry: Cast Iron Guttering and Downpipes for Civic and Public Buildings Conservation
Cast iron rainwater systems help revitalise civic and public buildings with the timeless elegance of cast iron guttering and pipes. Our craftsmanship and durable solutions are designed to enhance the functionality and aesthetics of your architectural treasures.
At Tuscan Foundry, we understand the significance of preserving the grandeur of civic and public buildings. Our cast iron guttering and pipes are made today using state-of-the-art techniques but alongside traditional sand casting processes for bespoke and specialised castings ideal for historical restorations and contemporary architectural projects.
Our commitment to quality and durability ensures that your civic and public buildings receive the best protection against the elements, maintaining their structural integrity for generations. Experience the seamless blend of tradition and innovation with Tuscan Foundry's cast iron products, expertly engineered to complement the splendour of civic and public structures.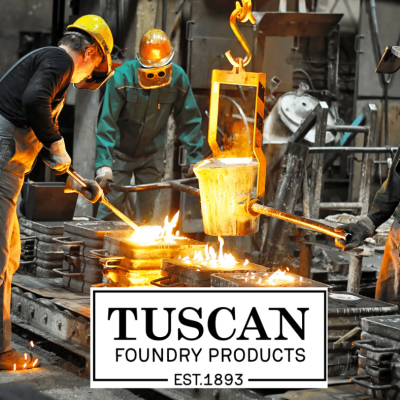 Discover the perfect balance of form and function and elevate your civic and public buildings with Tuscan Foundry's cast iron guttering and pipes, setting the standard for longevity and architectural excellence. Upgrade your projects with our bespoke and custom solutions.