Kent is awash with period property from Georgian and Victorian residences to Oast Houses, Windmills and dockyards. With such a range of architecture to discover, Tuscan Foundry has picked some favourites to take a closer look at.
Oast Houses, large cylindrical structures built entirely with bricks or ragstone, are abundant in the counties nearest London. They're undoubtedly eye-catching, but Oast Houses also have a fascinating history. Whilst traditionally, they can be found in Kent, East Sussex and West Sussex, it transpired that Kent had the ideal soil for growing the hops needed for making beer, and it was the oast house that was the perfect place for drying the hops. These unique agricultural buildings created as kilns would send heat from a furnace up to the drying floor with the unmistakable white conical roof vent allowing the hot air to escape.
One historical example would be Goodwin House, the earliest built oast house still in existence today. Situated in Cranbrook, this old oast was built around 1750 and is Grade II listed. Typically oast houses feature traditional cast iron guttering, rainwater pipes, and Tudor clay roof tiles as the preferred handmade Kent peg tile. All but one oast house has undergone conversion into dwellings, with Britain's last coal-fired working oast situated at Kent Life which can be visited as part of their farm tour.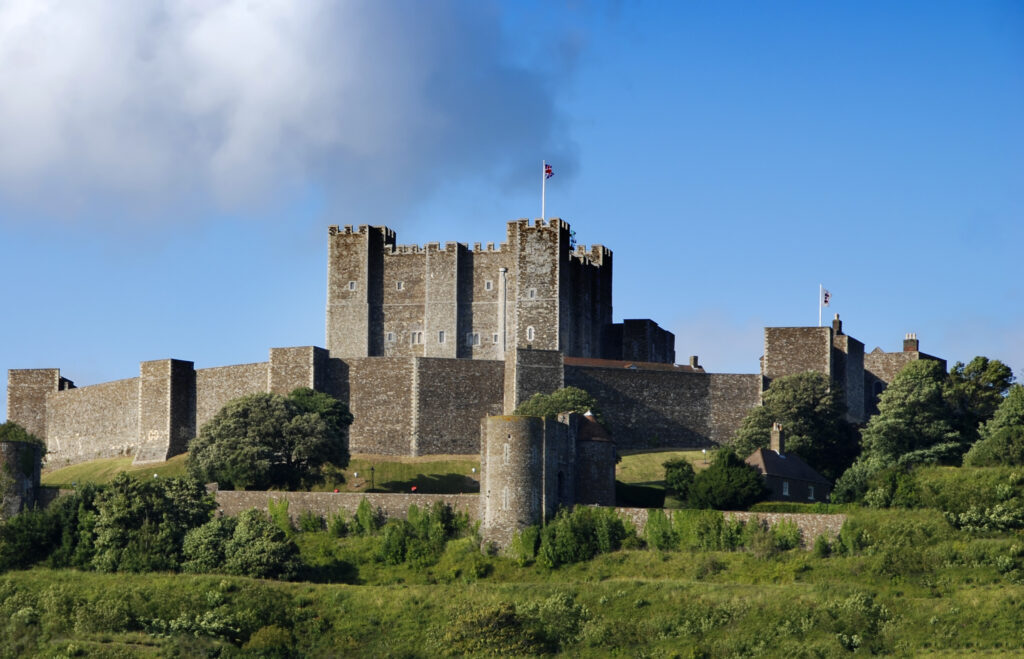 This fine example of an old English castle is one of the largest castles in the country and was initially built hastily from wood and earth by William the Conqueror sometime after the Norman Conquest of 1066. Much of the original rudimentary structure has since disappeared, undergoing rebuilding in the 12th Century under Henry II's command, when the courtyard, towered wall and massive stone keep were built. The imposing stone keep is particularly familiar, taking nine years to finish using Caen ashlar-dressed stone over an inner core of local ragstone and more recently refurbished with lead-lined guttering and downpipe.
Grade I listed property, Dover Castle has experienced much history over the centuries. However, more recently, it was used as Army and Navy Headquarters for the First and Second World Wars. The empty underground casemates were re-commissioned as bomb-proof offices to coordinate coast artillery and anti-aircraft defences. In addition, two further tunnels were completed in early 1942 and 1943 as a small hospital and a Combined Operations Centre, respectively. It was in 1958 that the army vacated the imposing castle, which was eventually decommissioned in the 1980s, finally passing to the English Heritage, except for one senior officer who resided there until 2015.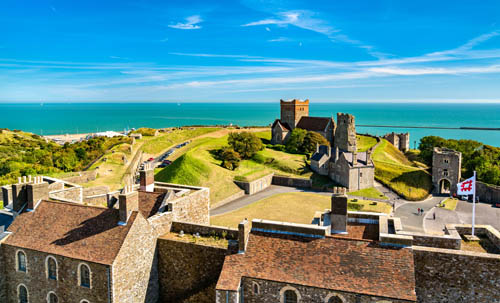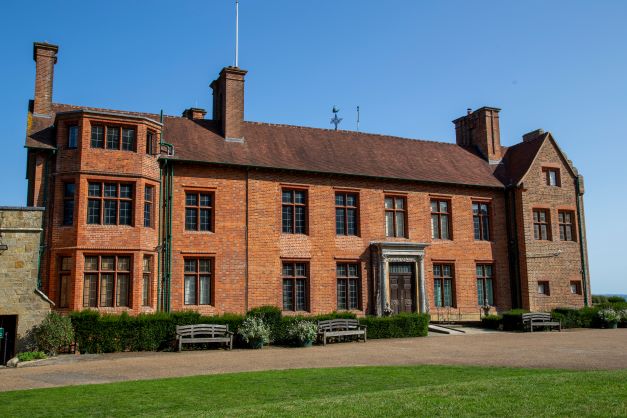 A Victorian country house that was, for over forty years, the home to Winston Churchill. Originally dating back to Tudor times, the property, situated near Westerham, was purchased by Churchill in 1922, where he lived until shortly before he died in 1965. Specialist analysis of the wood suggests it was likely originally built between 1515 and 1546, and it's thought that King Henry VIII stayed while courting his next queen, Anne Boleyn, who lived at Hever Castle nearby. Chartwell is now Grade I listed, retaining much of its external period features alongside cast iron gutters and downpipes.
Before Churchill purchased it, it underwent massive renovation and alterations by the previous owners. However, Churchill set about completely remodelling and extending the house straight away to remove unattractive Victorian architectural aesthetics. Over two years, his architect, Philip Tilden, added larger windows to embrace more light, along with adding more rooms, all the while retaining period features such as the distinct brickwork and stepped gables. However, any 19th Century Tudor revival alterations were purposely removed.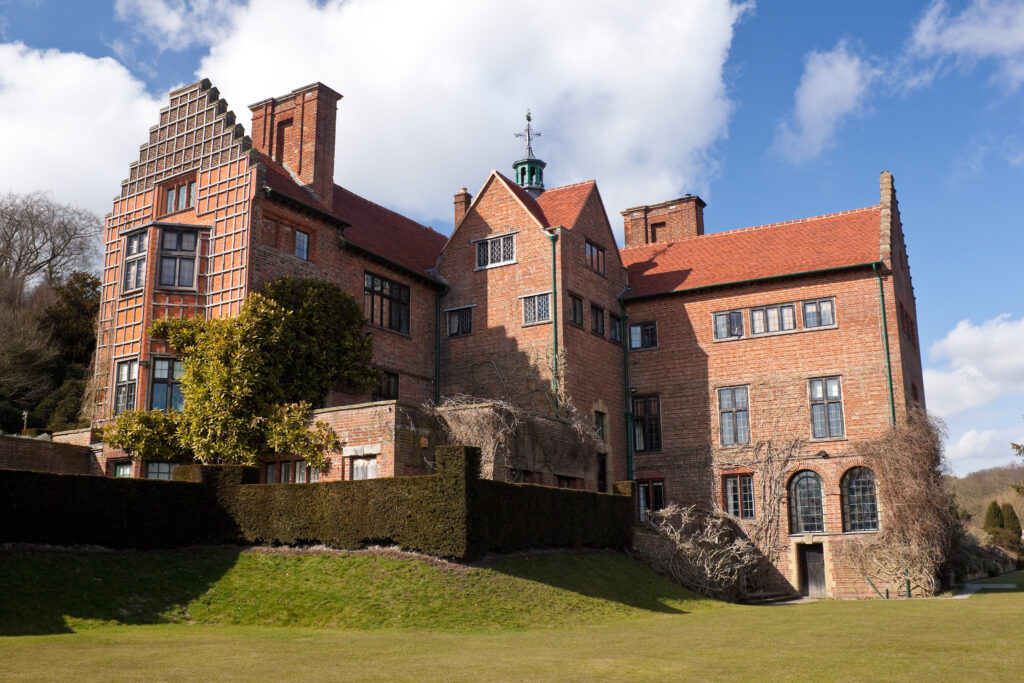 In 1938, Churchill succumbed to financial trouble, nearly losing the property. However, it was wealthy friends who, in 1946, saved his residence, buying Chartwell for the National Trust on the principal condition that Winston and his family could live there until their deaths. It was released to the public in 1966 and is still a National Trust owned museum and exhibition filled with photographs and memorabilia from his fascinating and newsworthy life.
A medieval 14th-century moated manor house with origins dating from 1320-1360 and considered one of the oldest medieval houses to survive in England. Built from Kentish ragstone and large Wealden oaks, the earliest recorded property owner was in the mid-14th century, Sir Thomas Cawne. However, Ightham Mote was largely neglected for many centuries, only restored and repaired during 1890–1891 by its new occupants, the Colyer-Fergusson family, effectively allowing the property to survive.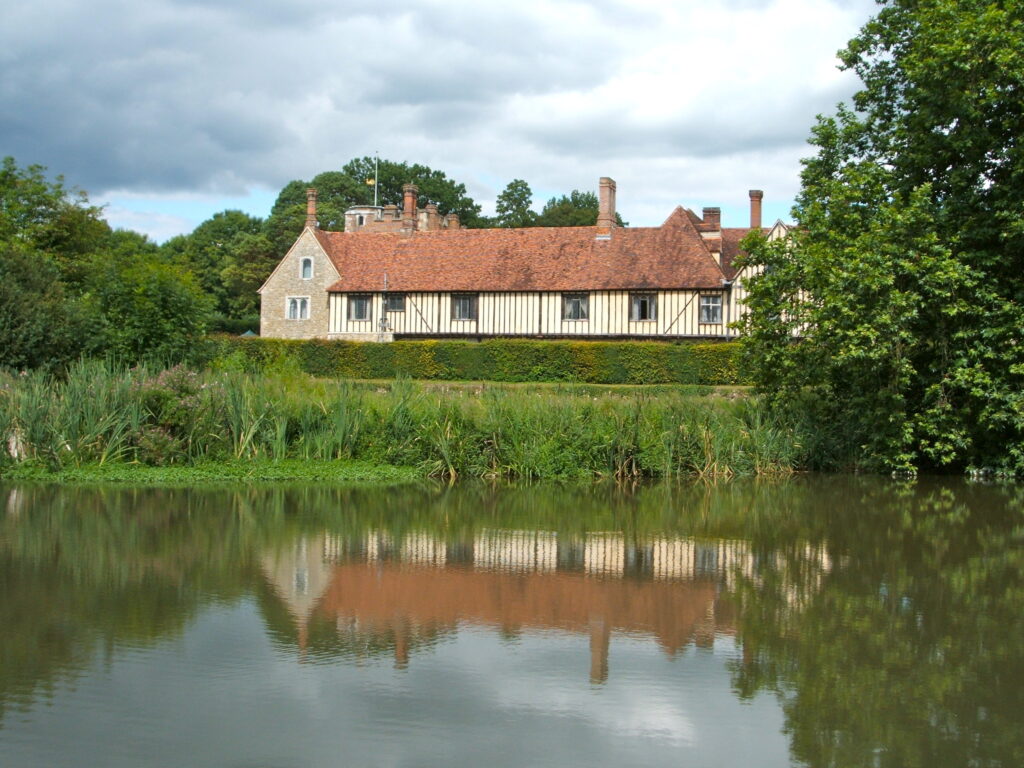 The property is today considered an important piece of architecture thanks to successive owners making little change to the main structure and retaining most of its original features. Indeed, after the quadrangle and new chapel were completed in the 16th century, the property was cited as "the most complete small medieval manor house in the county", remaining a stunning example of how such houses would have looked in the Middle Ages. 
While the courtyard buildings would originally have been timber, those elements were subsequently rebuilt in stone. However, as most courtyard houses of its type have succumbed to partial demolition to create an outward-looking aspect, Ightham Mote retains its complete surround of the courtyard as it was originally built, looking inward.
The distinctive property, featuring lead-lined downpipes, was to pass to an American, Charles Robinson, in 1953 when he purchased Ightham Mote after becoming familiar with it while stationed nearby during the Second World War. Whilst he only lived in the property for three months of the year for tax purposes, Robinson did partly refurbish the property and made many repairs during his ownership. In 1965 he gave Ightham Mote to the National Trust where it remains a beautiful example of a medieval moated home.
Building Conservation in Kent
Kent's historic built heritage is a jewel in it's crown and at Tuscan Foundry we are pleased to have been involved in many conservation projects throughout the county.


Cast Iron Guttering - Kent
Our cast iron guttering and pipes can be seen on many Kent buildings, from cottages to castles, from barns to bunkers, with our cast iron rainwater systems being architect specified.  Our traditional LCC soil and drainage pipe system is often specified on Kent's listed buildings and has been used on a number of recent hotel refurbishments.