Cast iron has been used for thousands of years to create some of the most lasting and sturdy products known to man.
Here in Scotland, we have a long and proud history of casting iron, and our foundries continue to produce products of the highest quality. Our cast iron guttering and pipes are renowned for their strength and durability, making them the perfect choice for projects both old and new.
History of Cast Iron in Scotland
Cast iron has been a part of Scottish history for centuries, and the country is known for its superior casting methods. Cast iron is a strong and durable material that can be used for a variety of purposes, including guttering and pipes.

Cast iron guttering and pipes are popular choices for architects and homeowners because they are strong and reliable. Cast iron is also resistant to corrosion, meaning it will last for many years without rusting or corroding. Additionally, cast iron guttering and pipes are available in a range of colors, so you can choose the perfect one to match your home.
How Cast Iron Is Used Today
Cast iron is very versatile, and one of its most common applications is in drainage products, such as guttering and pipes. Cast iron is strong and durable, making it ideal for these applications.
Cast iron drainage products are often used in heritage building projects. The traditional look of cast iron is often seen as being more in keeping with the style of these buildings.

In addition, cast iron guttering and pipes are more than just decorative; they also have practical benefits. They are strong and durable, so they can withstand the harsh conditions often found in these environments.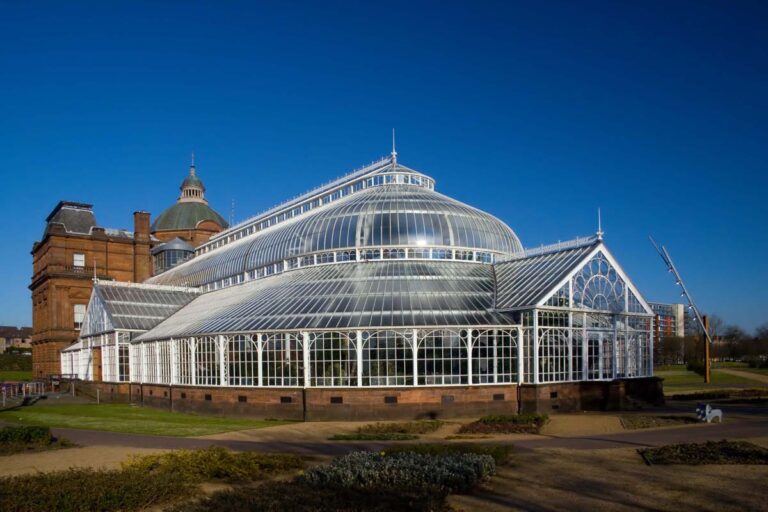 Benefits of Using Cast Iron
Cast iron is a material that has been used for centuries, due to its durability and strength. When maintained, it doesn't corrode or rust in the same way that other materials do, meaning that it can last for many years without any problems.
It also has an authentically Scottish feel to it, which can add an extra touch of character to older buildings and homes, and it will continue to function perfectly for many years to come.
Design Options for Cast Iron Guttering & Pipes
For those that are looking for more design options, cast iron guttering and pipes also provide a great choice of look, feel and finish. Cast iron is available in several different varieties, from traditional to period and even some listed buildings. You can get a wide range of designs, from the classic Victorian gutter to the more modern-looking industrial pipe.
Plus, you'll find that cast iron guttering and pipes provide a much better esthetic choice than their plastic counterparts. Not only does this material have an attractive finish that can complement almost any building or home style, but it also offers long-term protection against rust and other damage. This makes it an ideal choice for barn conversions and churches, where keeping the outside looking good is critical to preserving its heritage value.
Maintenance and Repair Tips for Cast Iron Gutters & Pipes in Scotland
Looking after your cast iron guttering and pipes is a simple process. All that's required is to make sure you have an annual inspection of your cast iron guttering and pipes. This is because their longevity can be affected by general wear and tear over time, as well as any impact from the environment or weather changes.
If your cast iron guttering and pipes show any signs of damage, it's best to get them fixed as soon as possible before any further damage occurs. This can be done in a few ways: either repainting, which will protect the existing iron from any water or air damage; or if more severe damage has occurred, you may need to repair the affected area using new pieces of cast iron.
Whatever the case may be, with regular maintenance you can keep your cast iron guttering and pipes in great condition for years to come – giving you the assurance that you're investing in something that will last the test of time.
.
Where to Find Quality Scottish Cast Iron Guttering and Pipes
If you're looking for top-notch cast iron guttering and pipes for your building projects, look no further than Tuscan Foundry Products. With our trademark focus on quality, our cast iron guttering and pipes from premium-grade materials, all with the same attention to detail that you expect from a foundry that has been around for over 100 years.
Our products are ideal for a variety of applications from roofing to drainage and plumbing, making them perfect for all kinds of building projects. Not only that but our Scottish cast iron products can be used in heritage and conservation projects due to their authenticity, strength, and durability.
No matter your needs, Tuscan Foundry Products is here to provide you with the highest quality cast iron guttering and pipes. With our extensive range of products available, you can easily find quality Scottish cast iron right here at Tuscan Foundry Products.
Cast iron is one of the oldest materials used in construction, and it has many benefits that make it a great choice for both guttering and pipes. It's strong and durable, and with regular maintenance, it will make an excellent long-lasting option.
If you're considering cast iron for your next building project, we urge you to get in touch. Our experts would be more than happy to discuss your requirements and provide you with a free, no-obligation quote.