The Edwardian architectural style is often described as neo-Baroque, influenced by a combination of the thriving French architecture of the 18th century and English baroque architecture from the early 17th century. However, it was also heavily influenced by the Georgian period and the Arts and Crafts movements. This baroque revival of the early 20th century happened during the Edwardian era 1901–1910 and the reign of King Edward VII, although the period style extended beyond the period until around 1914.
Very popular with the British Empire, Edwardian period property was generally not as tall as Victorian buildings as there was a lesser need to house servants. Instead, the cellars and top floors disappeared, replaced by spacious hallways, large rooms with high ceilings, and more extensive gardens with the addition of elaborate decorative details such as stained glass and floor tiles. And the Edwardian building style wasn't limited to suburban homes; it can be admired up and down the UK, the Commonwealth, and beyond, from railway stations to government buildings.
Typical details of Edwardian Period Property
Also known as Edwardian Baroque, the architecture from this period is generally less ornate and extravagant than Victorian construction. However, these historical buildings often included classical features such as colonettes, keystones, voussoirs, and dutch gables, along with embedded columns, segmental-arched pediments, and a central taller tower-like component.
A typical urban period property from the Edwardian era is large, wide and generally built to a high standard, using concrete casements with front aspect brick faces from a more costly brick than the sides or rear to save money. The Edwardian character is accomplished with gable fronts, large porches with clustered columns, and deep bay windows with stone sills. More rural or country homes retained a mock Tudor style with leaded windows.
Notable examples of Edwardian Architecture
Admiralty Arch is a stunning curved Edwardian period monument commissioned by King Edward VII in memory of his late mother, Queen Victoria. Built of stone with three arches, it stands majestically at the foot of Pall Mall leading up to Buckingham Palace. The northernmost arch features a small human nose-like protrusion on the inside wall at a height for anyone on horseback to rub their nose for good luck. History suggests this honours the Duke of Wellington, known for having a large nose. A Grade I listed building, Admiralty Arch, was refurbished in 2000 and was initially occupied by the Cabinet Office until 2012, when the building was sold on a long lease, now housing a luxury hotel. Nevertheless, it continues to be an impressive example of the architecture of its time.
Lancaster House, Manchester, is a Grade II listed building built between 1905 and 1910 for Lloyd's Packing Warehouses Limited. It is another excellent example of the Edwardian Baroque style. Constructed with a steel frame and clad with Accrington red brick and brown terracotta with granite at the base, this remarkable baroque architecture features ornate decoration but with simple plain red brick at the back of the building. An elaborate baroque plinth reinforced by a two-storey circular Art Nouveau wrought iron gate links Lancaster House with India House next door.
Since its packing and shipping warehouse days, the enormous historical structure has been converted into residential flats, separated into seven-storey tall buildings, and now part of Manchester City Centre's conservation area.
His Majesty's Theatre, Perth, Australia is a truly remarkable example of Edwardian baroque architecture. Built during the early 1900s, His Majesty's Theatre was named after the reigning British monarch, King Edward VII, and is believed to be one of only two remaining His Majesty's Theatres in the world, the other one situated in Aberdeen.
Built from reinforced concrete, the Edwardian theatre opened its doors in 1904 during a period of high growth in Perth, making it possible to include more ornate baroque features. The large interior theatre features a typical Edwardian horseshoe shape that allows the audience to be closer to the performers, with an overall capacity of 2584 over three tiers. In addition, the auditorium contains an imposing proscenium arch and a retractable dome in the ceiling, included to keep the audience cooler in the summer months. Western Australia accorded this stunning vintage theatre a State Heritage Icon in December 2004.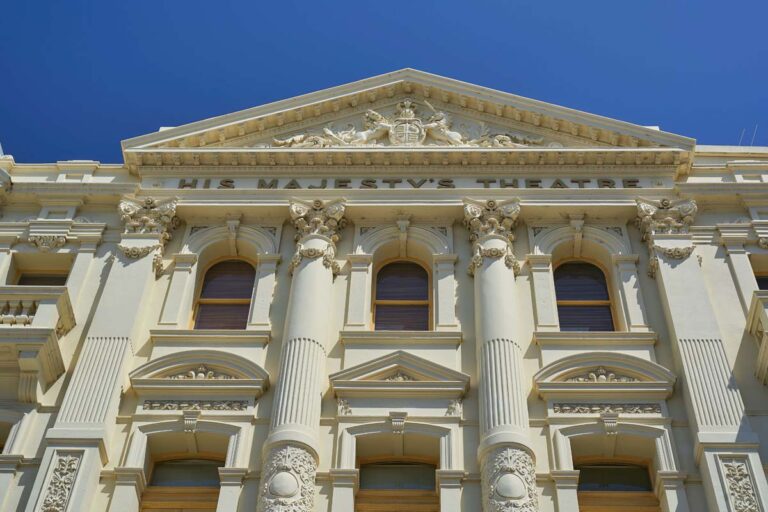 Renovating Edwardian Period Buildings – Cast Iron Guttering and Pipes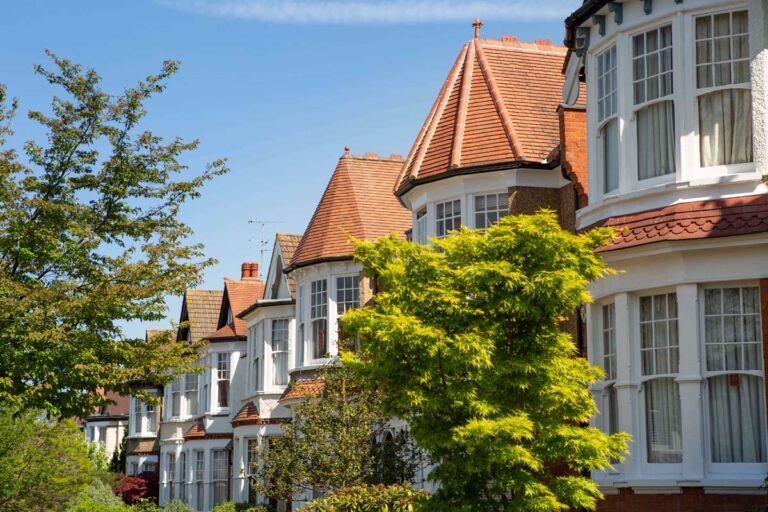 Edwardian-period properties deserve authentic renovation techniques and materials, and Tuscan Foundry has extensive foundry experience and knowledge to help.

We're involved in Edwardian property renovation throughout the UK, Europe, and the rest of the World, supplying cast iron guttering and downpipes, ornate cast iron radiators, and other bespoke cast iron products that can help preserve these beautiful Edwardian baroque buildings.
Since 1893 Tuscan Foundry Products has been making and supplying cast iron products for traditional, period, and listed buildings and has an extensive catalogue of cast iron rainwater products.
In addition to the standard common cast iron gutter and pipe profiles , we also supply square cast iron pipes, rectangular cast iron pipes and cast iron ornamental hopper, and leader heads.