You walk through the city, taking in the sights and sounds of the people around you. Suddenly, you see it: a beautiful old building, its facade crumbling and peeling. You stop and stare, wondering how something so beautiful could be allowed to fall into such disrepair.
If this scenario sounds familiar, don't worry you're not alone. Across America, thousands of historic buildings are in urgent need of repair. And while many people might think that restoring a historic building is a daunting task, there are organizations across the country that are dedicated to preserving America's history one building at a time.
In this article, we'll explore the importance of historic preservation, take a look at some of the organizations that are leading the charge, and discuss the challenges and rewards of restoring a historic building.
The Challenge of Conserving Historic Buildings in America
Conserving America's historic buildings is a challenge. The National Trust for Historic Preservation has identified more than 1,000 of these buildings, and the number is growing all the time. It's our responsibility to preserve these buildings for future generations, and that means ensuring they're properly repaired and conserved.
But it's not always easy. These buildings are often in disrepair, and it can be difficult to find the funds to restore them to their original condition. In some cases, we have to make tough decisions about what elements of a building we can save and what we have to let go.
That's where our team comes in. We're dedicated to repairing and conserving America's historic buildings, no matter how challenging the project may be. We understand the importance of preserving our history, and we're committed to ensuring these buildings remain part of our national heritage for years to come.
The Basics of Repair and Conservation
When it comes to repairing and conserving historic buildings, there are a few basic things you need to know.
The most important part of the process is understanding the building's history.
Knowing what the building was originally used for, and who designed it and built it, is essential to preserving its character and ensuring that any repairs are done in a way that is consistent with the original construction.
You also need to have a good understanding of the materials used in the construction of the building, and how those materials age and deteriorate over time. This will help you choose the right materials and methods for repairing and conserving the building.
And finally, it is essential to have a clear vision of how you want the finished project to look. This will help guide your decisions throughout the repair and conservation process, and ensure that the final product is something everyone can be proud of.
Examples of Conserved Buildings in America and Their History
There are many examples of conserved buildings in America, each with its own rich history.

The Palace of the Governors in Santa Fe, New Mexico, is one such example. This building was constructed in 1610 and was the first seat of government in the area. It served as the government seat until 1937, and was later turned into a museum. The building underwent a major conservation project in the early 1990s, which helped to preserve it for future generations.

The USS Constitution is another example of a conserved historic building. This ship was launched in 1797 and is the oldest naval vessel still afloat in the world. It has been conserved and repaired on a number of occasions, most recently in 2012.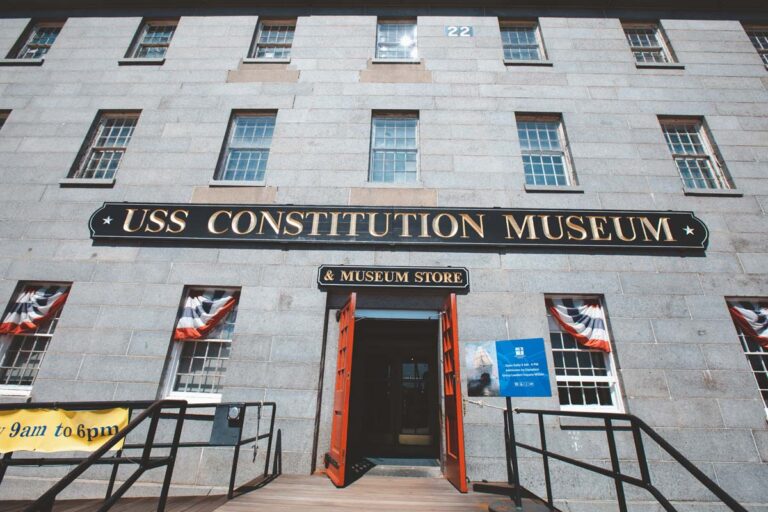 The National Park Service's Great Smoky Mountains National Park is home to a number of preserved historic buildings, including the Mike (formerly known as the Minnie) and the Sugarlands Visitor Center. Both of these buildings were constructed in the early 20th century and have been essential to the park's operations ever since.
These are just two examples of the many historic buildings that have been conserved and repaired in America. Each one has its own unique history, which needs to be preserved for future generations.
Green Technology Solutions for Historic Buildings
If you're looking for a more efficient way to restore and conserve historic buildings, green technology solutions are the way to go. Just think about it: by using modern methods, you can both preserve the past and reduce the environmental footprint.
For instance, one of the most common green technology solutions is insulation. By replacing inefficient insulation with modern materials, such as spray foam insulation or cellulose insulation, it's possible to reduce energy costs while still preserving the architectural integrity of the building. Additionally, low-flow fixtures can be installed in order to save water, reducing maintenance costs while also protecting historic buildings from damage due to water leakage and infiltration.
When it comes to maintaining historic buildings and preserving America's history, green technology solutions are key. By making use of modern materials in a responsible manner, we can ensure that these important structures will stand for generations to come.
Grants, Endowments and Tax Breaks for Repair and Conservation Projects
When it comes to preserving America's history, there are many organizations that are offering grants, endowments, and tax breaks for repair and conservation projects. For example, Preservation Action is a non-profit organization dedicated to historic preservation initiatives.
Through their advocacy efforts, they work to secure federal policies that preserve our heritage and promote the preservation of historic buildings in communities nationwide.
The National Park Service has also awarded grants for repair and conservation projects that help preserve or restore historic buildings or sites. The funds can be used for things like stabilization or restoration of deteriorating structures, development of visitor centers, rehabilitation, and renovation of existing structures, and more. Additionally, many states have their own grant programs to support local renovation projects.
These grants provide a great way for communities to support the preservation of our nation's history while getting financial help with repairs and conservation efforts. It's also important to look into state tax incentives as well as other government resources available to assist with the cost of repair and conservation projects.
Cast Iron Pipes and Leader Heads: An Important Component in Historic Building Repair
When you think of preserving and repairing historic buildings, you might think of exterior walls, roofs, and windows. But there's a piece of the puzzle that we often overlook: the plumbing. That's right cast iron pipes and leader heads are important components in historic building repair.
One example is a building from the 1800s in Pennsylvania, which had to be restored because the cast iron pipes and leader heads had corroded. In this case, traditional methods weren't enough, so a combination of sandblasting and chemical bath was used to clean and repair the pipes, as well as replace any cracked or broken pieces. This process was slow but successful in restoring the plumbing to its original state so that it could continue to be used for years to come.
These kinds of repairs not only help preserve history but also make sure that old buildings are still fully functional and can meet modern standards. And that's just one example of how we can save our history one pipe at a time!
The Future of America's Historic Buildings
So, what does this mean for the future of repairing and conserving America's historic buildings? It means that we have to be smarter about how we repair and conserve our buildings. We can't just use the same techniques that we used in the past – we need to find new and innovative ways to keep our historic buildings safe and looking beautiful.
Tuscan Foundry - Cast Iron Guttering, Leader Heads and Cast Iron Pipes For Projects Throughout America.
Tuscan Foundry has been making and supplying cast iron building and drainage products for projects throughout The United States.  We make and supplying cast iron guttering, pipes and leader heads, radiators, and pavement lights.