As the owner of a historic building, maintaining the integrity of the property likely weighs heavily on your mind. Every component contributes to the overall character, from the slate roof tiles to the wooden window frames to the brick facade.

One aspect often overlooked is the rainwater system, including the cast iron gutters, downspouts, and drainpipes. For buildings constructed in the 18th and 19th centuries, these decorative yet functional elements were designed to integrate seamlessly into the architecture. A historically accurate system is critical to preservation if your building is listed on the national register.

Here, we will explore the options for sourcing and installing traditional cast iron guttering and downspouts to match the style and period of your property. With the right products and knowledgeable professionals, you can achieve a historically faithful solution to managing rainwater runoff and protecting your investment in the building's heritage.
Heritage Rainwater Goods: Traditional Cast Iron Gutters for Period Buildings
For historic buildings, cast iron gutters and downspouts are ideal for managing rainwater in a traditional manner that complements period architecture. Cast iron gutters have been used on buildings since the 19th century and are renowned for their durability and longevity. When properly installed and maintained, cast iron gutters can last for decades.
There are several profiles of cast iron gutters that suit different architectural styles. Ogee gutters have a distinctive curved shape that complements Gothic Revival and Victorian buildings. Half-round gutters have a semi-circular profile ideal for Georgian and Edwardian structures. Square or rectangular profiles can also be used for some architectural styles. In all cases, the gutter profile should match or complement the building's era and design.
Cast iron downspouts, or rainwater pipes, transport rainwater from the gutters to the ground. Like the gutters, downspouts come in various profiles from round to square, with decorative hopper heads to suit different architectural styles. Downspouts are typically fixed to the wall of the building but can also be left freestanding.
For listed buildings or properties within conservation areas, cast iron rainwater systems help maintain the architecture's historic integrity and traditional character.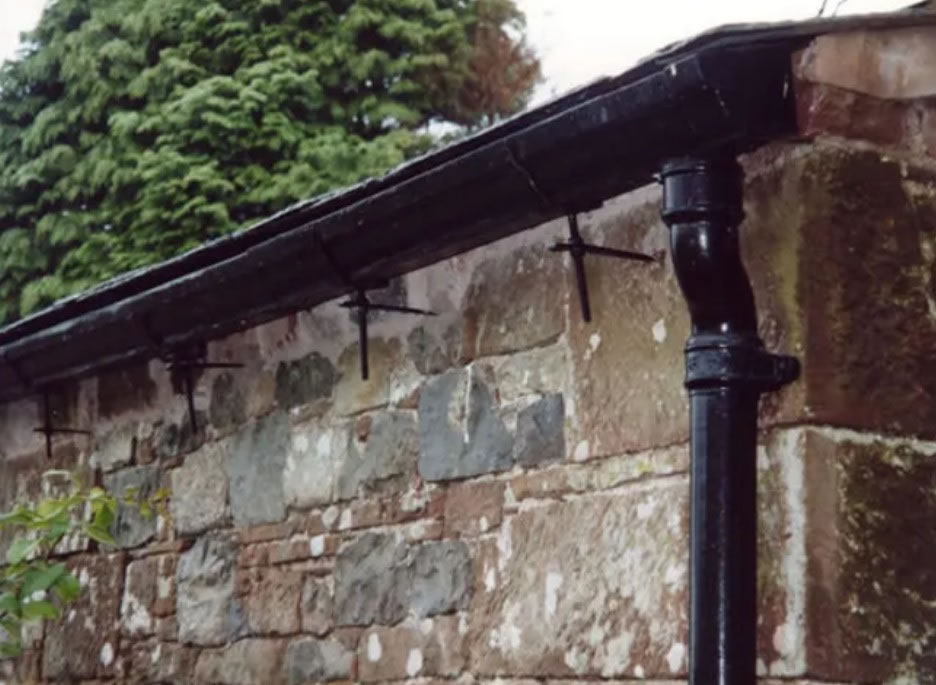 Tuscan Foundry provides restored cast iron gutters, pipes, and custom solutions for landmark buildings. With proper installation and maintenance, cast iron gutters and downspouts are a durable and visually appealing choice for any period property.
Types of Cast Iron Gutters: Ornamental Profiles and Decorative Downspouts
Cast iron gutters and downspouts are traditional rainwater systems used on historic and listed buildings to channel water from the roof without compromising the building's architectural integrity. There are several cast iron gutters and downspouts to consider for your restoration project.
Ornamental Gutter Profiles
Cast iron gutters come in various profiles, from the half-round and ogee styles popular in the Victorian era to the square and rectangular profiles used in Arts and Crafts homes. Choosing a profile that suits your building's architectural style is essential for an authentic restoration. Ornate castings with decorative relief patterns, like the acanthus leaf motif, were commonly used on high-style buildings.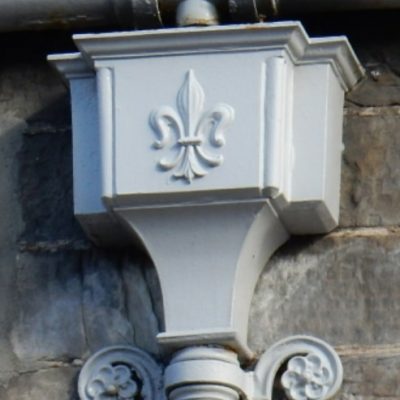 Decorative Downspouts
Downspouts, or rainwater pipes, transport water from the gutters to the ground. Round, square and rectangular downspout profiles are available in cast iron. Look for decorative elements like tapered shapes, moulded hoppers to fit the gutter profile, and boot outlets at the base. Downspouts can also feature relief patterns that complement the gutter.
See More:  Cast Iron Leader Heads
Cast iron rainwater systems suppliers offer a range of heritage rainwater goods, cast iron gutters, and downspouts for period and restoration buildings. From simple ogee gutters to highly ornamental systems with oak leaf and fleur-de-lis motifs, cast iron guttering and downspouts provide durable and decorative rainwater solutions for listed properties and historic structures.
Restoring and Maintaining Historic Cast Iron Guttering
Restoring historic cast iron guttering requires specialised knowledge and skills to maintain the integrity of these traditional rainwater systems. Cast iron gutters original to the building should be repaired and preserved whenever possible.
Finding Replacement Parts
To repair damaged sections of cast iron gutters, contact companies specialising in restoring and reproducing historic architectural details and building materials. They can custom fabricate replacement parts to match your building's original gutters. Look for suppliers of heritage rainwater goods, cast iron rainwater products, and traditional guttering that provide restoration cast iron gutters and downspouts.
Cleaning and Sealing
Regular cleaning and sealing of cast iron gutters helps prevent rust and deterioration. At a minimum, gutters should be cleaned of debris once a year, ideally in the spring. Use a hose to flush out leaves and sediment. Scrub gently with a non-abrasive cleaner and soft-bristled brush for stuck-on grime. Rinse thoroughly with water.
Painting
After cleaning and repairs, apply a primer followed by two coats of paint formulated for use on cast iron and metal surfaces. Oil-based paints provide the best protection. The paint colour should match the original colour of the gutters. For listed buildings, check with local historical organisations for appropriate colour choices based on the architectural period of your building.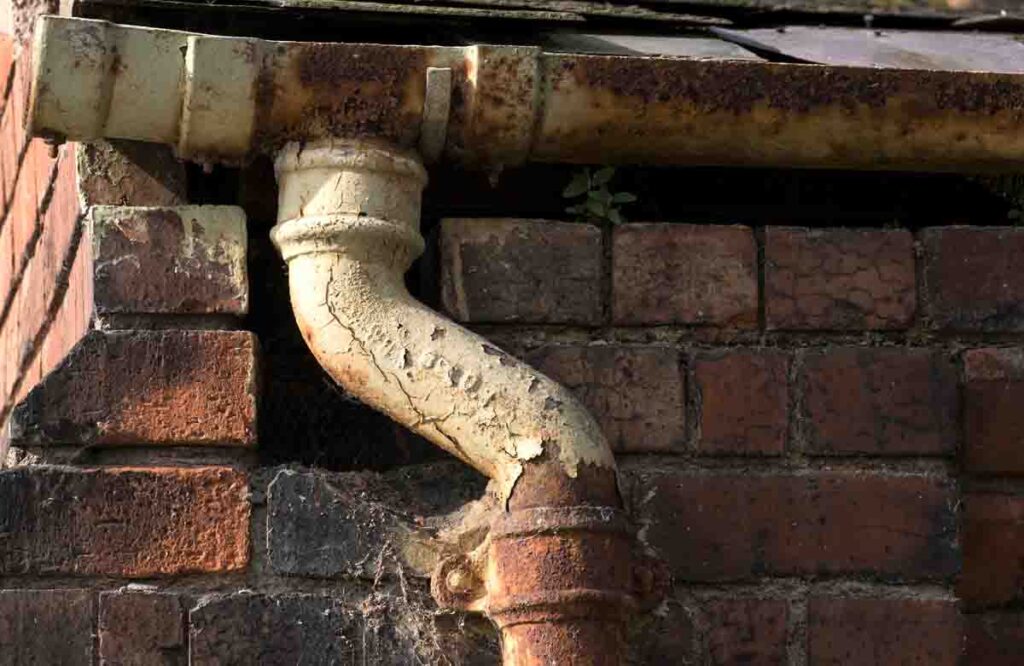 Structural Repairs
If there are signs of sagging, holes, or other damage in the cast iron gutters, structural repairs must be made before cleaning, sealing and painting. Soldering, welding, or metal stitching and patches can repair cast iron holes, cracks and seams. Damaged or rusted-through sections may need replacement parts installed. Only experienced professionals should undertake structural repairs to cast iron gutters.
With proper maintenance and care, historic cast iron gutters can provide traditional beauty and function for your period building or listed property for generations. Annual inspections, repairs, cleaning and painting will help ensure these architectural details endure and continue their role in managing rainwater runoff in a historically appropriate manner.
Bespoke Cast Iron Gutters & Cast Iron Rainwater Systems
Bespoke cast iron gutters and rainwater systems are essential for maintaining the authenticity and integrity of historic and listed buildings. Cast iron gutters have been used for centuries to collect and divert rainwater from rooftops in a decorative yet functional manner.
Heritage Rainwater Goods
Traditional cast iron gutters and downspouts are considered heritage rainwater goods. They are custom-made to match a building's specific architectural style and period. Cast iron is ideal for historic buildings because it can be moulded into various ornamental profiles that complement the building's facade and roofline. It is also highly durable and capable of lasting 100 years or more with proper maintenance.
Traditional Guttering Materials
In addition to cast iron, other traditional guttering materials for historic buildings include lead, copper, and zinc. However, cast iron is often preferred for its strength, longevity, and ability to be crafted into custom shapes and styles. Cast iron gutters are also more affordable than lead or copper alternatives.
Ornamental Cast Iron Downspouts
Cast iron downspouts, or rainwater pipes or drainpipes, transport water from the gutters to the ground. Like cast iron gutters, cast iron downspouts can be custom-made to match a building's architectural style with scrollwork, fluting, or other decorative elements. Round and square profiles are typical, with 3 to 6 inches diameters.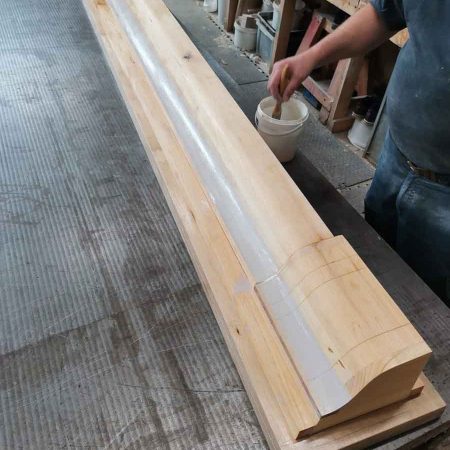 Restoration and Reproduction
Existing cast iron gutters and downspouts can sometimes be repaired and refurbished for historic building restorations. Based on historical examples, custom fabricators can recreate period-accurate cast iron rainwater systems when replacement is needed. New systems are made to match the originals exactly, preserving the building's historic character.
Bespoke cast iron gutters and rainwater systems are vital for protecting and maintaining the authenticity of listed buildings and historic sites. Their ornamental quality and durability have been a hallmark of traditional architecture for centuries.
FAQ: Common Questions About Installing Cast Iron Gutters on Listed Buildings
Installing cast iron gutters on historic or listed buildings requires careful consideration to maintain the property's architectural integrity. Cast iron gutters, as the original rainwater system, have been used for centuries and provide an authentic solution for period restorations. However, they can be more complicated to install than modern aluminium or uPVC systems.
Do I need planning permission?
Listed building consent may be required when installing cast iron gutters on designated historic buildings. Check with your local planning authority to determine if consent is needed for your specific property. Even if not legally required, it is best practice to consult conservation officers to ensure the new gutters are historically accurate and sympathetic to the building's architecture.
What are the advantages of cast iron?
Cast iron gutters provide longevity, durability, and an authentic appearance for period properties. Properly installed and maintained, cast iron gutters can last 60-100 years. Cast iron is also naturally resistant to corrosion and weathering. The decorative profiles and rainwater pipes complement the historic architecture and preserve the building's character.
What are the challenges of cast iron?
Cast iron gutters require expert installation and ongoing maintenance, which can be more labour-intensive than modern systems. Due to the weight of the material, the existing roof structure must be evaluated to ensure it can handle the additional load. Cast iron is also more expensive than aluminium or plastic gutters, especially when determining the cost of custom sizing, profiles, and ornamental rainwater pipes required for historic restoration.
Who should install my cast iron gutters?
Hiring contractors experienced in working with cast iron gutters and historic buildings is highly recommended. Look for recommendations from local conservation organisations or the cast iron gutter supplier. Installers should be able to provide references for similar restoration projects. Correctly installing and sealing cast iron gutters requires skilled tradespeople to ensure a watertight system and avoid leaking, flooding or water damage.
With proper planning and installation, cast iron gutters provide an attractive and long-lasting solution for period properties seeking to maintain their architectural heritage and character. By understanding the requirements around listed buildings and finding experienced installers, homeowners can enjoy the benefits of cast iron gutters for generations.
Preserving Heritage: The Enduring Value of Cast Iron Gutters on Historic Buildings
In summary, cast iron gutters and their accompanying downspouts are integral to period buildings and help maintain their historic character. For listed buildings and properties in conservation areas, cast iron gutters are often specified to comply with planning requirements and protect original architectural features. Although cast iron gutters require periodic maintenance to prevent rusting and leaks, their longevity and esthetics make them a worthwhile investment for any historic building. You can be assured of an authentic solution that will serve your property well for future generations by choosing high-quality, handcrafted cast iron gutters made to traditional profiles.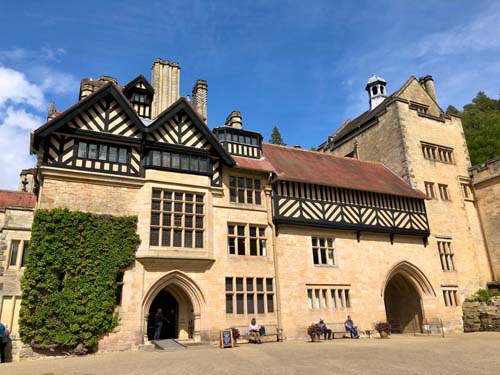 Timeless Elegance: Tuscan Foundry's Cast Iron Gutters for Heritage Buildings
In heritage conservation, the significance of details cannot be overstated, and Tuscan Foundry Products understands this well. Specialising in traditional rainwater systems, they provide cast iron gutters and downspouts that are more than functional—a tribute to historical accuracy. For the guardians of listed buildings, these elements are indispensable for preservation and compliance with stringent conservation regulations. Meticulously crafted to echo the past, Tuscan Foundry's offerings are not merely installations; they are legacy investments, ensuring that the architectural narrative of each building is authentically continued. We are committed to quality and tradition, making them a preferred choice for protecting the integrity of historic structures.