The longevity of cast iron rainwater and soil systems is only as good as the paints and finishes applied now and into the future. Regular inspections of rainwater goods will establish when in the future they will need attention.  The primer applied by ourselves in the factory, and the finished coating protect the underlying substrate (cast iron) by providing a barrier between this and the possible corroding elements.

Tuscan Foundry products use a controlled factory-applied system, to ensure a high quality of finish is maintained throughout.
Primer (Only) Coated Products
Primer is applied to provide initial short-term protection, whilst products are in transit and on-site, and to provide a surface to which the finish coat can adhere. Using the grey BItal 404 primer system, the primer can be over-coated using epoxy, polyurethane, or acrylic paints.
Our Primer-only products are coated internally and externally, to provide short-term protection during transit.
Factory Black Paint Finish
Our C3 (corrosion category) factory black gloss paint finished products, use a higher solid content to ensure greater durability. The factory paint finishing system is carried out in a controlled environment located on site. All black-painted products arrive individually wrapped and ready for immediate installation.

A touch-up paint (250ml tin) is recommended with all painted orders, as hard as you try on site this will negate the installation scuffs, scratches or ends – when cut.
Colour Coded - RAL or BS Colour – Rainwater Systems
Our bespoke RAL/BS paint service uses our C3 (corrosion category) for gutters, pipes and hoppers, and is a finished top coat (full gloss) system, supplied ready for installation. All RAL or BS painted orders will be supplied with matching touch-up paint. Bespoke painted products will arrive individually wrapped for maximum protection.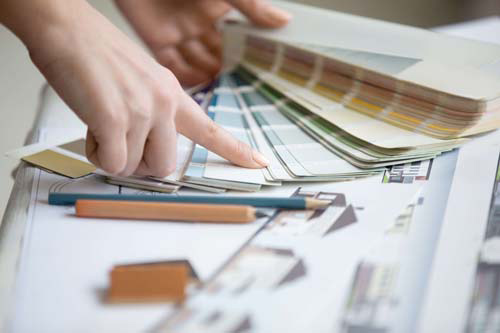 Coastal & Marine Paint Finished Products
Areas falling within a coastal /marine environment are classified as a C4 corrosion category. The conditions in these areas are more aggressive than those experienced in many other areas due to the prevalence of airborne water and salt particles. If these water and salt particles can form an electrolyte on the painted finish, any exposed or damaged areas of the painted finish will begin to corrode the Iron substrate at an increased rate compared to an inland location.

To combat this aggressive environment, specialist paints with an overall coating thickness, need to be much greater. This increased coating thickness forms a longer-lasting barrier between the environment and the substrate thus delaying the onset of corrosion.

If your building or project is within a coastal marine environment, we will be happy to discuss with you, paint options.
For Further Information on Paint Finishes for Cast Iron Gutters and Pipes:
Paint for Cast Iron Gutters
Repairing Cast Iron Downpipes